FMR welcomes Dr. Kate Knuth and Aubre Parsons to our board of directors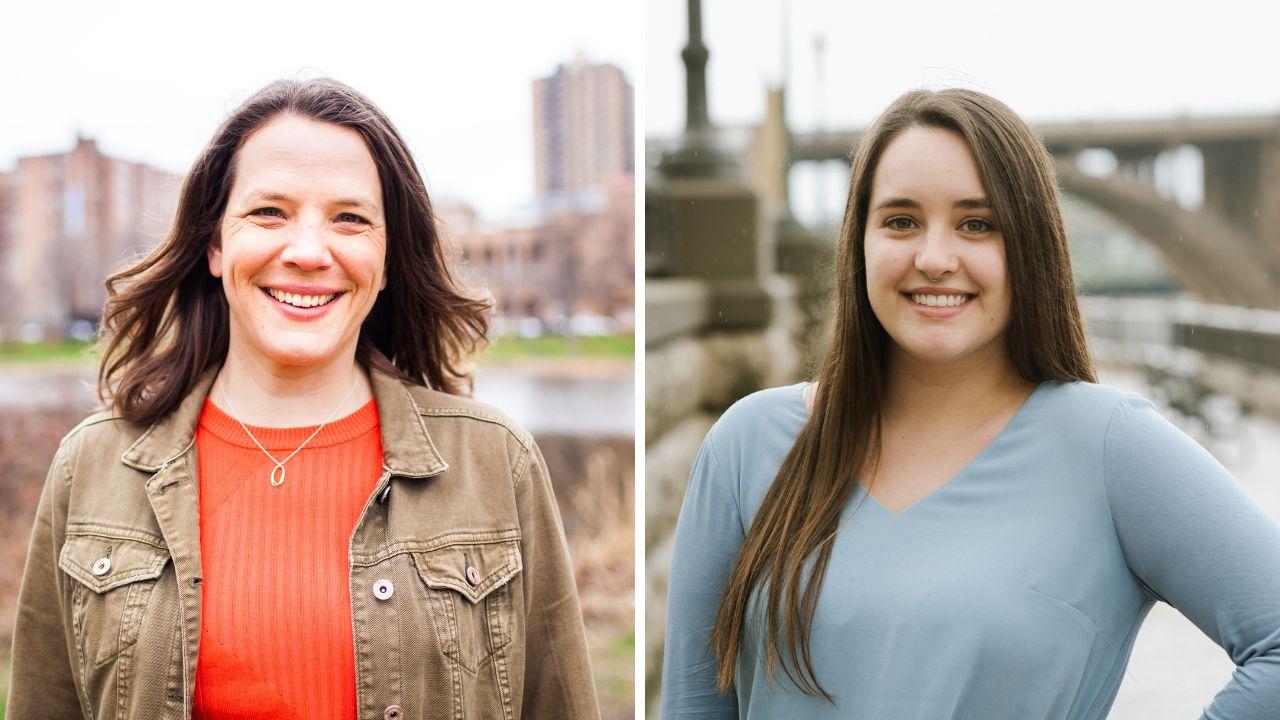 We're thrilled to welcome two new members to our board of directors this spring, Dr. Kate Knuth (pictured left) and Aubre Parsons (pictured right).
Dr. Kate Knuth
Dr. Kate Knuth (she/her) is the Founder and Principal of Democracy and Climate LLC and holds a PhD in Conservation Sciences. She has previously served as Chief Resilience Officer for the City of Minneapolis, Leadership Program Director at the University of Minnesota Institute on the Environment, Citizen Member of the Minnesota Environmental Quality Board and a Minnesota State Representative for three terms.
FMR Associate Director-Development Director Sara DeKok says, "Kate is a smart, bold leader with passion for equitable change. We're especially excited for the muscle she will bring to our work on climate change and climate justice."
Kate's favorite place on the Mississippi River is where Rice Creek joins the Mississippi River: "It's a spot I biked to often as a child and found it to be magical."
Aubre Parsons
Aubre Parsons (she/her) brings five years of various accounting experience ranging from local low-income housing nonprofit accounting to global corporation internal audit and public accounting with a focus in tax. Aubre started a new career chapter in the spring of 2022 as an accountant at an architecture firm in St. Paul.
"We're so grateful to Aubre for offering us her talents, supporting our Finance Committee as FMR grows and takes on vital, far-reaching initiatives. She'll be one more resource for us on a solid team that ensures the sustainability of our work in the long-term. Plus she brings a great attitude and love for the river," remarks FMR Executive Director Whitney Clark.
Aubre's service at FMR combines her career with her ethic of environmentalism: "Being able to lend my financial background to help keep this organization strong is a way for me to translate my care for the environment into action."