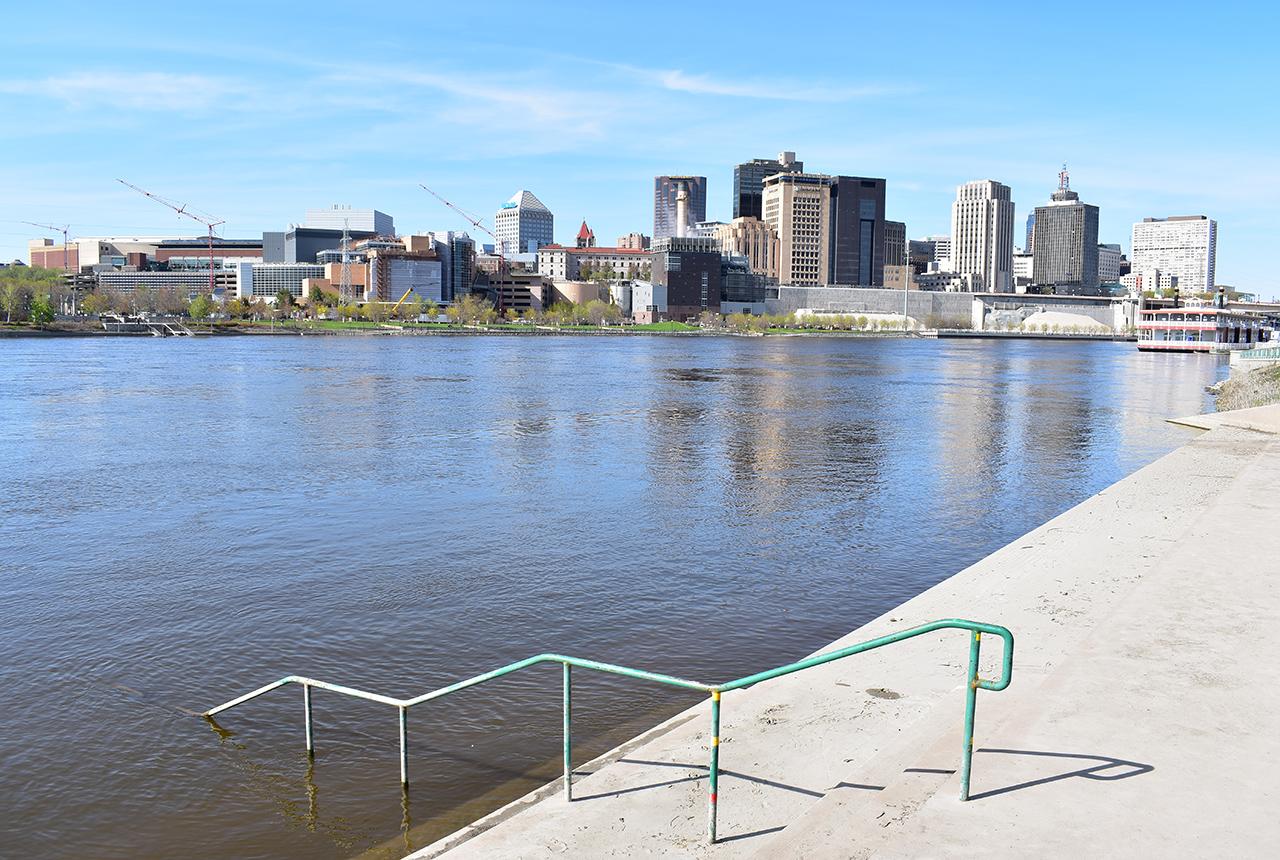 Partly a result of more frequent and intense precipitation caused by climate change, flooding gives us a sober reminder: We'll have more water problems as climate change continues.
How will climate change affect our river and what can we do about it?  >>
Tired of all of the rainstorms yet? This year has been a historically wet and flood-prone year, impacting cities, towns and farms across the Midwest. In this news roundup, find out what's happening and why it matters.  >>
June 11
Behind the scenes, FMR often meets with developers, stakeholders and government officials to shape development proposals like this one at Water Street next to Harriet Island in St. Paul's West Side neighborhood. (Image by DJR Architecture and Reuter Walton Development)
How does FMR evaluate and advocate for sensitive riverfront development, and what's our take on specific proposals being considered right now? This article gives you a glimpse behind the scenes of our River Corridor program's work.  >>
June 4
Climate change is predicted to increase nitrate pollution from cropland in the corn belt by as much as 24% over today's levels.  >>
October 18
FMR is beginning restoration and enhancement of the natural areas on the north half of Nicollet Island. Photo by MWMO.
After almost two years of planning, FMR is embarking on our Nicollet Island habitat restoration project designed to enhance wildlife habitat, control erosion and improve water quality.  >>
September 10
August 7
At best, "perfect" nutrient management on all of Minnesota's cropland would reduce nitrate pollution by about 10-15 percent, falling far short of the state's 45 percent reduction goals to protect our groundwater. >>
July 17
"They're starting earlier, they're lasting longer, and their peaks seem to be getting bigger." >>
June 25