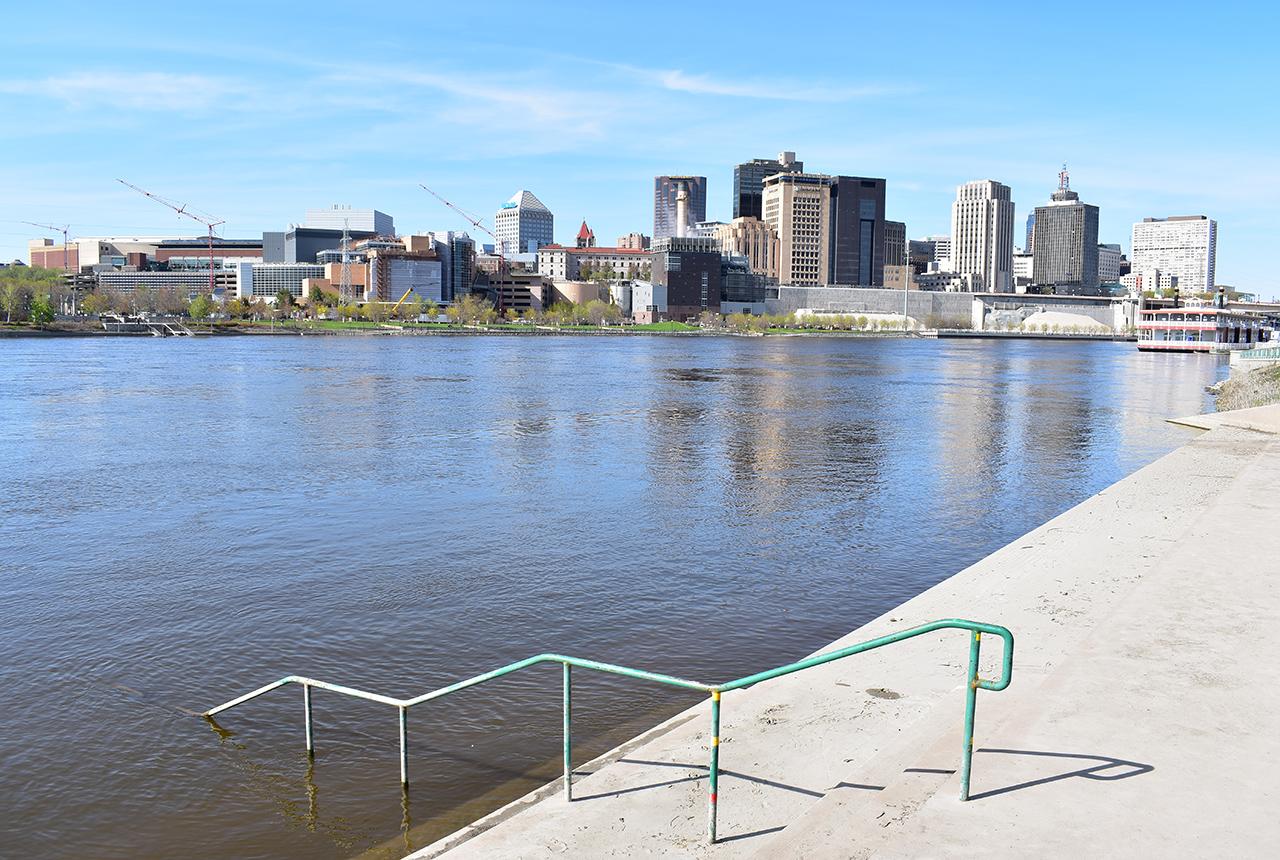 Partly a result of more frequent and intense precipitation caused by climate change, flooding gives us a sober reminder: We'll have more water problems as climate change continues.
How will climate change affect our river and what can we do about it?  >>
In September, the Minnesota Environmental Quality Board approved a pilot project that will — for the first time — assess the climate impacts of some of Minnesota's largest projects. Here's what this long-overdue decision means for Minnesota's efforts to address climate impacts on our environment, including the Mississippi River.  >>
October 13
As our downstream neighbors continue to recover from yet another deadly and devastating hurricane, many of us are wondering "How can we help?"
Here's how you can support immediate relief efforts near the Gulf, volunteer online and take action to support long-term resiliency for the Mississippi River and its riverfront and delta communities.  >>
September 14
Tell Gov. Walz and the Environmental Quality Board (EQB) that we can't wait to consider climate change. >>
September 13
Our Stewardship & Education program philosophy is based on the fact that people who learn more about and find their own ways to connect with the places around them will be more likely to protect and steward the environment. Here's how our volunteer and education programs plant the seeds for climate change efforts through each event and partnership.  >>
September 10
Ramsey County is grappling with a big question: Is responding to both our climate crisis and affordable housing crisis a zero-sum game? How can we create the housing the Twin Cities needs, while also preserving the homes of other species whose populations are collapsing?  >>
July 19
Des Moines has ample surface water from its two rivers, but contamination from upstream runoff has forced officials to start pivoting to a drastic new plan: drilling $30 million worth of wells.  >>
July 12
Climate change impacts make park access and greenspace even more important for public health and equity, and guidelines for riverfront development need to respond to the shifting climate in order to protect our river. Here's how our river corridor program's work intersects with climate change and climate justice.  >>
July 11
Climate change has worsened river flooding and drinking water pollution, making FMR's water program work even more important for climate resilience, adaptation, and justice. Here are some reflections on how our Water program's work intersects with both climate change and climate justice.  >>
April 10
On Monday, FMR submitted written comments to the Minnesota Environmental Quality Board in support of their draft recommendations on integrating climate change into the state's environmental review process. Here's what we said.  >>
 
March 22
Pages