What do you dream for the river?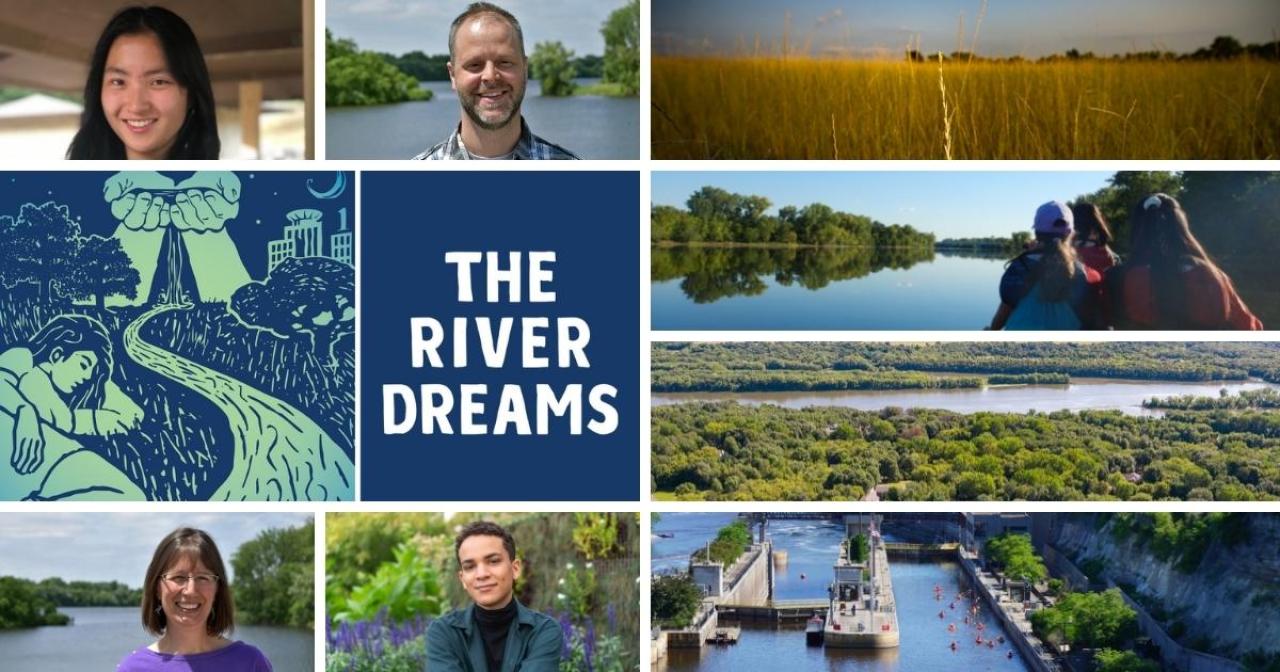 The river has the power to spark imagination, catalyze action and inspire. That's why the theme for FMR's fall gala this year is The River Dreams.
As we get closer to the Big River's biggest night on September 29, we want to know: What do you imagine we can make possible together for the Mississippi River, its wildlife and communities?
Tell us your dreams for the river
Our work is stronger because of our supporters, and we're inspired by your visions for the Mississippi. Tell us your dreams for the river using the form below. We'll weave your answers throughout our event.
Our dreams for the river and this year's fall gala
We hope you can join us for An Evening Celebrating the Mississippi River: The River Dreams on Thursday, September 29. We're back in person this year for the first time since 2019 and we couldn't be more excited to celebrate the river with our community.
From our historic venue on the Minneapolis riverfront, we'll savor refreshments and seasonal fare, and enjoy a river-themed auction, live music and interactive learning exhibits. You'll have the chance to taste-test foods and beverages made with perennial clean-water crops, play river Jeopardy, meet three Environmental Stewardship Institute fellows, try to stump our ecologists, and more!
This year's program will feature stories of our hopes and dreams for the Mississippi River, as well as the work we're spearheading to achieve them.
We'll hear from staff, interns and participants on the front lines of our critical work who daily envision a brighter future for our river and communities, and whose imaginations, skill and effort drive those dreams closer to reality. Here's a preview:
Water Program Director Trevor Russell and Agricultural Policy Manager Peter LaFontaine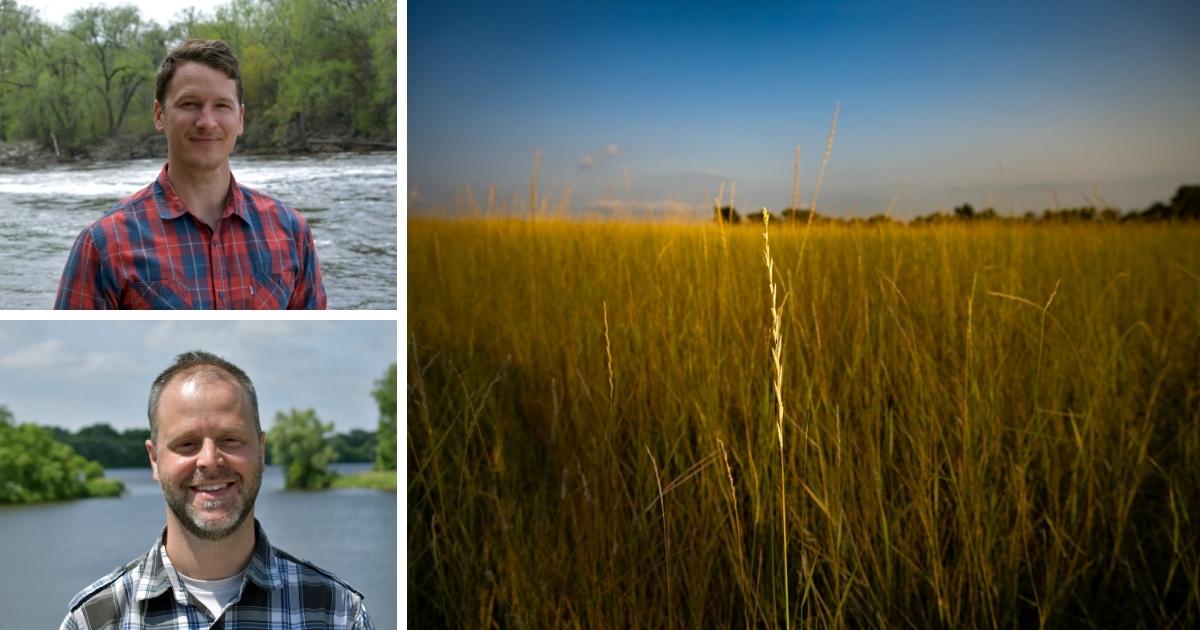 Our dream is as simple as it sounds: a cleaner, healthier Mississippi River. We envision acres of farmland across the Midwest planted with continuous living cover — crops and systems that significantly reduce the amount of nutrient pollution running into the river, as well as enhance farm prosperity.
Conservation Director Alex Roth and Ecologists Karen Schik and Laura Domyancich-Lee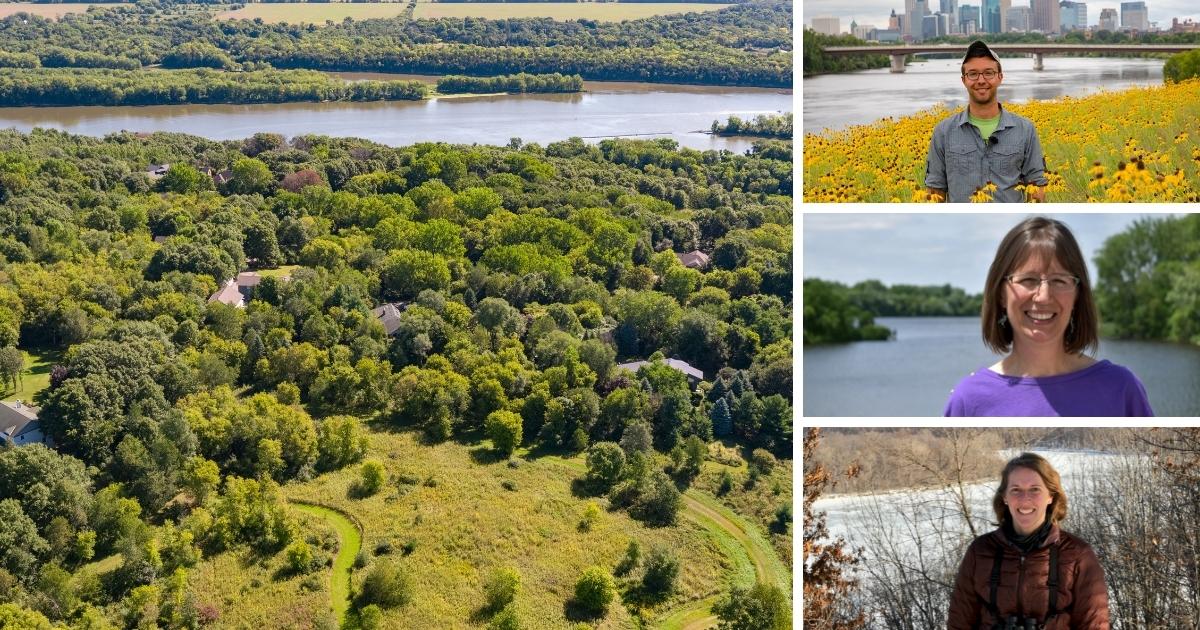 Our dream is to create corridors of protected and restored land, green ribbons winding and weaving through the metro landscape. We envision more diverse, vibrant native habitats that support our buzzing pollinators, our feathered friends and all the other wildlife and people that depend on the natural environment.
2022 Community Engagement Interns Aldric Martinez-Olson and Yumi Kashihara and Grassroots Organizing Coordinator Maddie Miller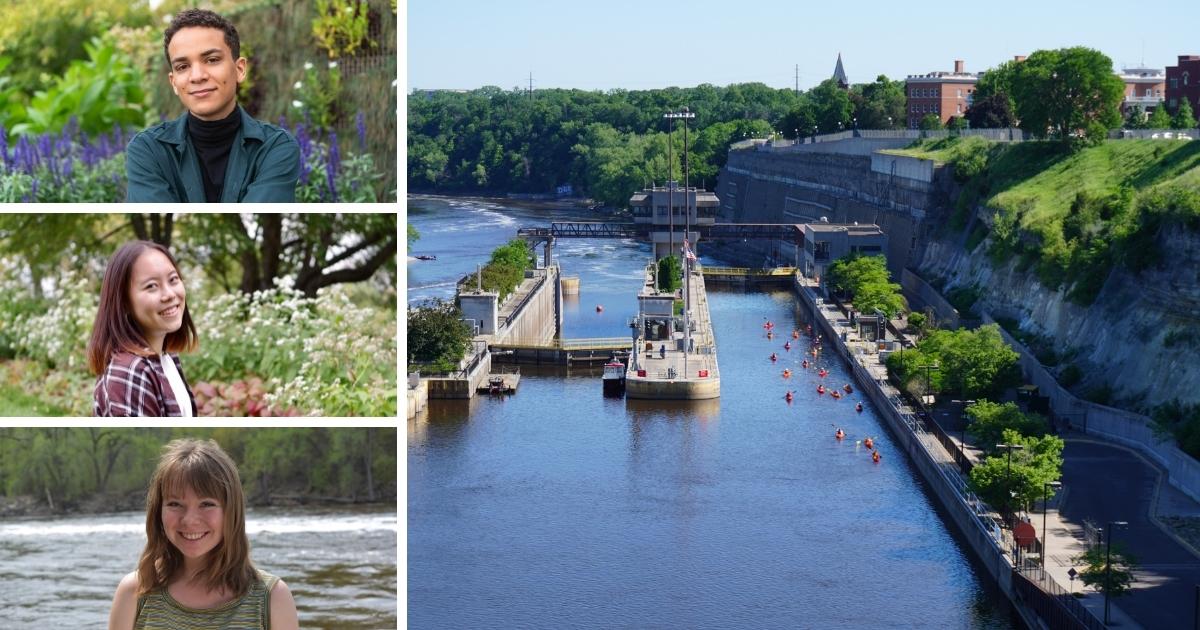 Our dream is that your dreams and perspectives will shape policy and decision-making on critical river issues. This summer, as we led tours and events for more than 600 people on the potential for dam removal in the Twin Cities, every conversation taught us something. Your responses and engagement make us hopeful and excited for the river's future.
2022 Environmental Stewardship Institute Fellows Li Le Kaplow and Sarah Hu, Stewardship & Education Program Associate Samantha Mie Armacost and Volunteer & Outreach Coordinator Sophie Downey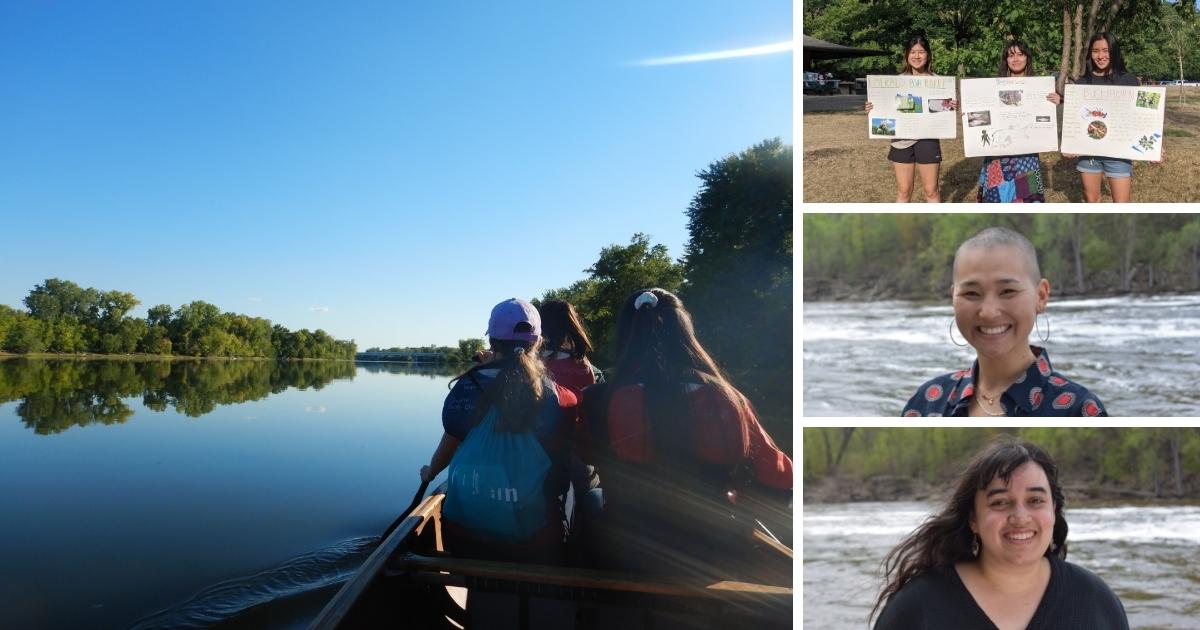 Our dream is that everyone has access to outdoor spaces, and everyone feels safe in them. We are working to deepen connections with BIPOC neighbors through our BIPOC River Stewards Program and to grow our career pathways program for youth, building relationships between our communities and our river.
Learn more and join us
Visit our event page to RSVP and find out more about An Evening Celebrating the Mississippi River: The River Dreams.
If you have questions, would like to RSVP over the phone or have an access or disability-related request to make your evening more enjoyable, please contact FMR Member Relations Manager John Briel at 651.222.2193 x19 or jbriel@fmr.org.
Photo credits on page: Kernza by Dodd Demas, River Heights Park by Tom Reiter