We've pulled together ideas about how to celebrate Earth Day all month for supporters like you to act on your values and enjoy moments of positive impact during this tough time. So whether you're up for advocating online, collecting litter or you just need a moment to be still and witness the migrating birds, we look forward to celebrating Earth Month with you — separately, but together.  >>
April 13
Fred Bertschinger provides "perpetual support" to FMR as a River Sustainer. Ongoing, recurring monthly contributions make up the crucial foundation of support we rely on in our work to protect the health of the Mississippi River. (Top photo by Tom Reiter)
Fred Bertschinger provides "perpetual support" to FMR as a River Sustainer. Ongoing, recurring monthly contributions make up the crucial foundation of support we rely on in our work to protect the health of the Mississippi River. Here's how.  >>
February 10
If you want to relive our fall event (or in case you missed it), we made this collection for you. See all GIFs from our photo booth. Find a playlist of river songs that our keynote speaker Nick Spitzer from American Routes presented. Take a tour of our work from the eyes of a heron. Read stories of river connection from our members and friends. See photos of our 200+ attendees coming together to protect and restore our river. >>
October 7
Get ready for a journey downriver connecting music and culture of the Mississippi from the headwaters to the mouth. Register for An Evening Celebrating the Mississippi River by September 23!
An Evening Celebrating the Mississippi River on October 3 will feature public radio's producer of "American Routes" Nick Spitzer who will take us on a journey from the headwaters down south to the mouth through music and storytelling. WCCO's Jearlyn Steele returns to the stage as our emcee.  >>
September 9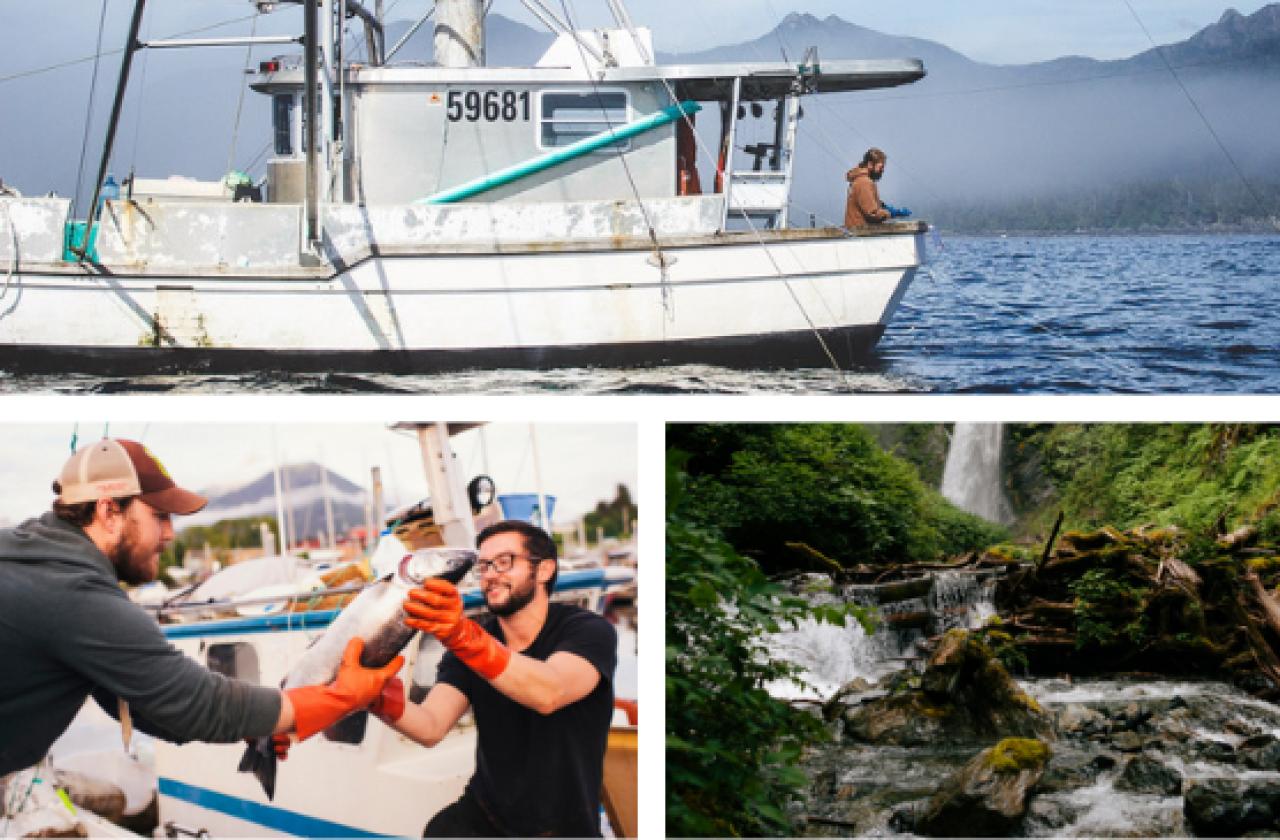 This fall, Sitka Salmon Shares is giving back to the Big River to show its support for clean water and healthy fish. When you order a 2020 seafood share, you will too!  >>
By switching to recurring monthly contributions, FMR Mississippi River Sustainers ensure the health of the river. This convenient way to support FMR provides ongoing, reliable revenue to help protect, restore and enhance the mighty Mississippi. >>
July 15
FMR's work with volunteers to plant and tend a native demonstration prairie garden at Ole Olson Park has paid off. Not only does this patch of prairie help improve water quality, but it also provides habitat for pollinators and wildlife and creates a beautiful view of the Minneapolis skyline from the banks of the Mississippi.
The Mighty Mississippi originates as a humble stream at a small woodland lake in our state. It gets its first full taste of what humans can do to abuse a waterway when it hits the Twin Cities, where, for well over a century, it served as an industrial sewer, made utterly devoid of life.
But for over 25 years, you've helped Friends of the Mississippi River lead the way in enhancing our river. Read why our hometown river and FMR need your support. >>
April 8
A view of the Mississippi River looking across to Lower Grey Cloud Island from the former site of Mississippi Dunes Golf Links. Preservation and restoration of this site could improve habitat for pelicans and other wildlife.
FMR is leading the charge to acquire and restore a once-manicured golf course in Washington County. Learn more about this opportunity and our hope to transform the former golf fairways and putting greens back to their natural state.  >>
January 4
Dakota poet Gwen Westerman (pictured) along with In the Heart of the Beast Puppet and Mask Theatre founder Sandy Spieler led a blessing for the Mississippi River in concert with all of FMR's featured artists at An Evening Celebrating the Mississippi River on September 20, 2018. (Photo by Anna Botz)
A sold-out crowd of members and friends raised over $200,000 at our biggest fall event yet. We've posted videos of inspiring performances by our featured artists, as well as our river playlist and event photos so you can relive the evening. >>
October 10
Pages