25 ways you can help the river
Whether it's unclogging a storm drain or lobbying at the Capitol, we hope you'll find something new to try on this list of 25 ways you can help the river.
Follow the links for each of these five categories to find more information, links and resources.
One more way to help — share these ideas with friends!
Our river corridor's prairies, wetlands and woodlands are home to thousands of species of wildlife. You can nurture and help protect their habitat as you enjoy our great outdoors. Find out more about these five ways to restore and protect habitat.
Stop aquatic hitchhikers
Get the lead out of shot and tackle
Garden for pollinators
Don't move firewood
Become a community scientist
When we say water pollution, many people think of oil slicks or gasoline. But some threats to water aren't as obvious: pills, soaps, salts, plastics — even leaves! Here are five ways to ensure lesser-known pollutants don't end up in the river.
Avoid microplastics
Mix up your deicing game plan this winter
Adopt your street's storm drain
Don't flush pills
Use a car wash
By learning, sharing and exploring with your friends and family, you can help grow support for the Mighty Mississippi. Check out these five opportunities to study and act.
Stencil storm drains with your group or class
Share the 'State of the River Report'
Encourage pride in our national park
Educate your representatives as a River Guardian
Visit the river together
Whether urban, suburban or rural, our yards are part of the Mississippi watershed. The effects of how we landscape and route rain show up far beyond our property lines. Dig in to these five tips to help protect the river in your own backyard.
Plant natives
Reduce chemical use
Rig up a rain barrel
Prevent runoff
Pick up after your pet
There are so many ways to be a friend of the river. Thousands of people in the metro Mississippi area get their hands dirty, donate, attend classes and advocate with us each year. Learn more about these five ways to join us.
Volunteer
Donate
Learn
Advocate
Connect with us! Follow, like, share, subscribe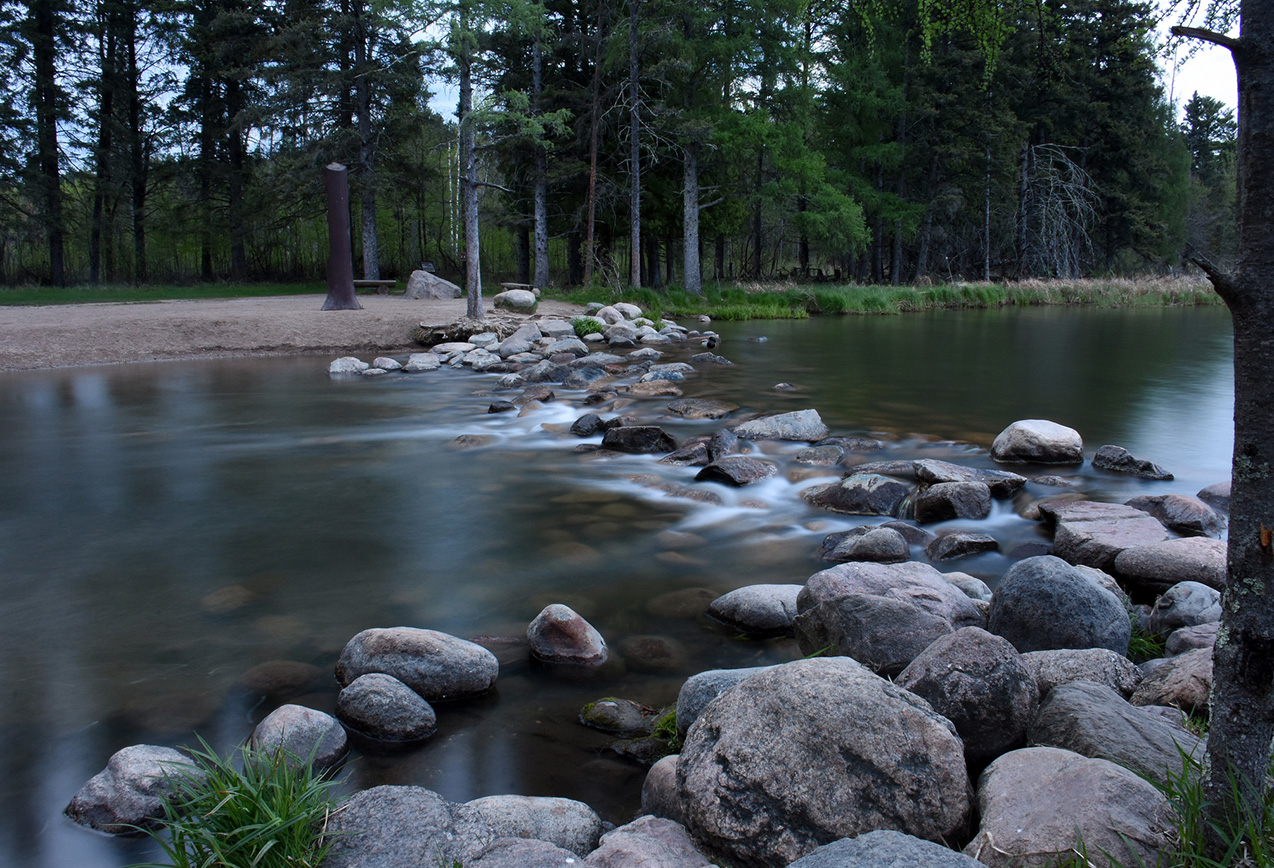 The Mississippi stretches less than 30 feet across at its headwaters at Itasca.
USACE photo
by Patrick Moes, public domain.
How can individual actions help our river?
As our river and our community face enormous challenges — habitat loss, water pollution and constant development pressure — individual actions can seem like just a drop in the bucket.
But a different water metaphor is apt here instead.
At the headwaters of the Mississippi, Lake Itasca spills into a slight creek you can hop across on stones. The river's might amasses over miles as more and more streams join and contribute their waters.
Through this gathering, the river gains its power.
Join us
We have power to make positive change for our water and our communities when we come together, just like the river we love. Become a member, volunteer and advocate for the river today!