Grow the industry for clean-water crops and CLC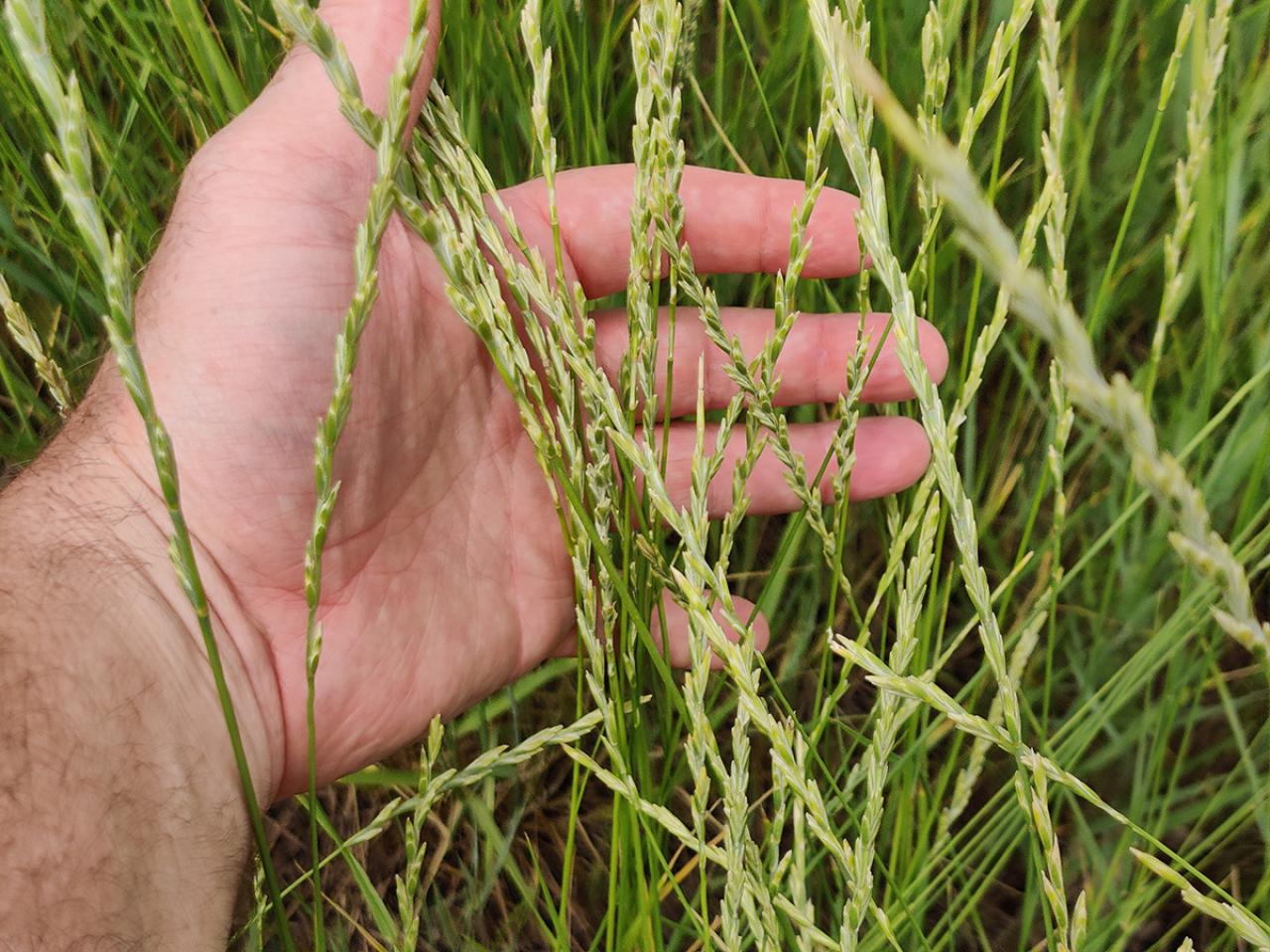 Readers of FMR's Water and Legislative Updates have heard all about clean-water crops grown in continuous living cover (or CLC) systems that offer genuine benefits for our economy and our environment.
These new crops and cropping systems offer new revenue opportunities for Minnesota agriculture and rural economies. They're also great for water quality, soil health and wildlife.
In addition to crop genetics, market development and technical assistance funding through the Forever Green Initiative, there is a clear need for business capitalization grants to help establish continuous living cover value-chain infrastructure. This means helping start-up entrepreneurs and cooperatives (such as Perennial Pantry or the Perennial Promise Growers Cooperative) invest in equipment, storage, processing and distribution infrastructure to help bring continuous living cover crops from the farm gate to the retail shelf.
That's why one of FMR's top priorities during the 2022 legislative session is securing new state funds for continuous living cover value-chain investments.
Continuous living cover value-chain development funding
Using dollars from this year's historic state budget surplus, continuous living cover value-chain development funds would provide new business capitalization grants to value-chain enterprises for equipment, infrastructure, business and market development.
Funds would provide the resources necessary to accelerate new continuous living cover agricultural industries in Minnesota around crops that are ready to be piloted, launched and initially scaled.
These new industries build on decades of university and grassroots research and design to develop new continuous living cover crops and cropping systems for Minnesota. Examples include Kernza, regenerative poultry, camelina, pennycress, hazelnuts, elderberry and others.
These new crops protect soil, water, biodiversity and climate while also creating new economic and community development opportunities for our state.
Why value-chain investment is important
To support expanded production of these crops and begin realizing their benefits at scale, we need significant value-chain development. Private entrepreneurship and investment will drive this scaling. But we also need public investment through a continuous living cover value-chain development fund to seed and accelerate growth of these industries in Minnesota.
This investment will further solidify Minnesota as a national and international leader in 21st-century agricultural innovation and deliver significant public benefits to Minnesotans.
What kind of return on investment will value-chain funding bring?
Let's use state investment in a new Kernza processing facility as an example. Based on feedback from our friends at Perennial Pantry (one of the first companies to sell Kernza directly to consumers), a $1.5 million investment would scale up an existing processing facility to handle 2000 pounds of grain per day.
This would result in doubling current Minnesota Kernza acreage, producing an additional $13 million in retail sales.
And because Kernza's environmental performance is so strong, it's estimated that such acreage (if grown on existing annual croplands) would also result in a 270,000-pound reduction in nitrate pollution and prevent 24,000 tons of topsoil from eroding.
Christopher Abbott, the president of Perennial Pantry says, "We have a unique opportunity to reimagine our agricultural system into one that works better for our farmers, environment and state. Without state investment, bootstrapped businesses will take longer to grow, limiting continuous living cover's growth and impact. To achieve our shared goals, entrepreneurs need to be supported to scale the supply chains that are bringing these new crops to market."
You can help!
Become a River Guardian
Sign up to become a River Guardian, and we'll let you know when important river issues arise. We make it quick and easy to contact decision-makers and make your voice heard. River Guardians are also invited to special events, including happy hours, to learn more about important legislative and metro river corridor issues.
Keep up to date
We write regular Water program and Legislative updates about key environment and water quality issues. You can find them on social media (Facebook and Twitter) and in our e-newsletter, Mississippi Messages.
Check out the full slate of FMR's legislative priorities.