Safeguard the Clean Water Fund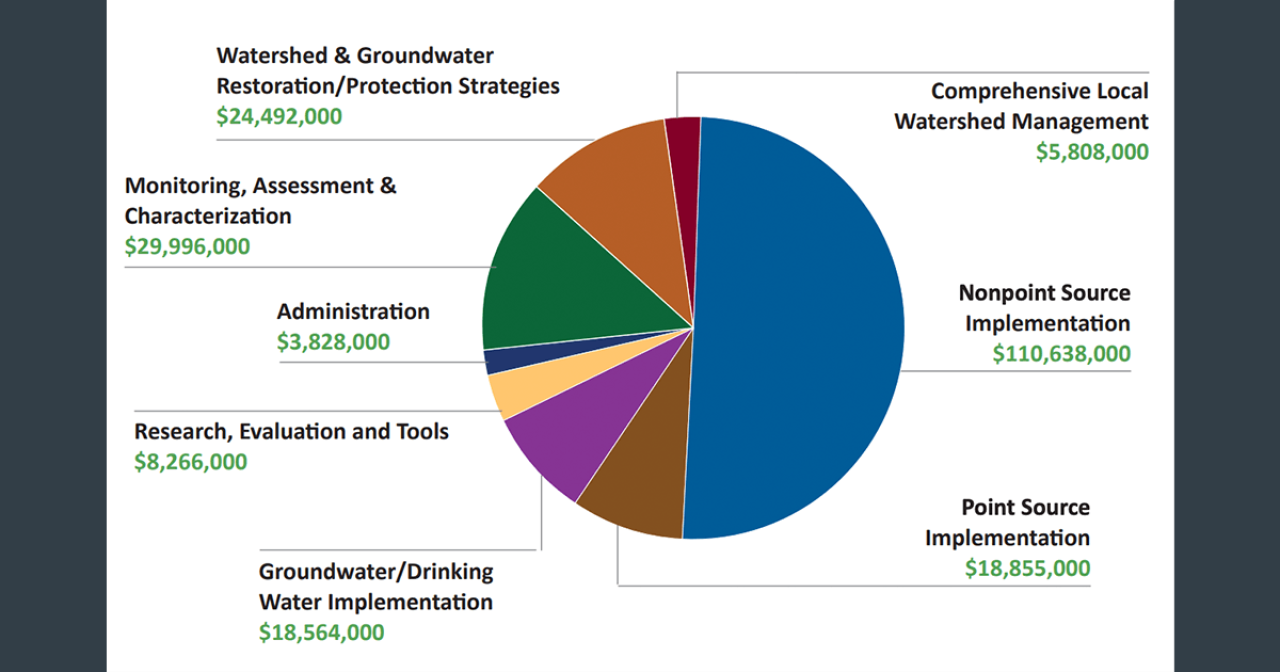 In 2008, a strong majority of Minnesotans voted to adopt the Clean Water, Land and Legacy Amendment. A third of the state sales tax revenue derived through the Legacy Amendment is invested in clean water projects through the Clean Water Fund.
Every two years, Minnesota's nonpartisan Clean Water Council works with experts from across the state to craft detailed recommendations to the Legislature on how to best invest the Clean Water Fund. The Council's recommendations for the next biennium (2022-2023) total $220 million and reflect the priority of providing resources to on-the-ground actions that protect and restore our waters. 
FMR strongly endorses the Clean Water Council's recommendations. That's why working with lawmakers to ensure that these recommendations are reflected in the Legislature's final appropriations is a top priority for FMR in the 2021 legislative session.
However, this year's Clean Water Fund recommendations come with an additional $28 million twist! 
A budget surprise
Amidst the total dumpster fire that was 2020, the state and the federal economy went into a COVID-induced free-fall, complicating long-term budget projections. The state's May special budget forecast was dire, projecting massive losses in sales tax revenues that would, in turn, wipe out some expended Clean Water Fund revenues for the coming biennium. The Clean Water Council, deliberating over the summer and fall, took those forecasts into consideration and limited their Clean Water Fund recommendations to $220 million.
Shortly thereafter, the state's November budget forecast reflected a considerable rebound in consumer spending. The Clean Water Fund is bringing in more money than we expected it would, and as a result, there is an additional $28 million in Clean Water Fund money available next biennium that is NOT a part of the Council's recommendations.
As the council does not plan to reconvene and amend its original recommendations, it will be up to legislators to decide how best to invest the additional $28 million in Clean Water Fund dollars. While the specifics are yet to be determined, we will be advocating that legislators hold to some key principles when appropriating these "extra" funds.
These principles include (but are not limited to): 
Vetted: Funding requests should be considered only for programs that were vetted through the Clean Water Council's budget process. 
Programs vs Pork: Funds should remain program-based (ex: for our statewide strategic stream monitoring program) rather than picking specific "pet projects" (ex: extra monitoring in my legislative district).  
Avoid substitution: CWF dollars can't be used as a substitute for traditional sources of funding. That includes funding for Soil & Water Conservation Districts - which have historically been funded with general fund dollars.  
Focus on catalytic changes: small investments can make big impacts over time. Investments in programs like Forever Green can lead to landscape-level transformation - the kind of change we need to achieve our clean water goals.. 
We are looking forward to working with lawmakers of both parties to ensure these "extra" dollars are put to use in a way that reflects the spirit of the Clean Water Council's original recommendations. 
You can help!
Become a River Guardian
Sign up to become a River Guardian and we'll let you know when important river issues arise. We make it quick and easy to contact decision makers and make your voice heard. River Guardians are also invited to special events, including happy hours, to learn more about important legislative and metro river corridor issues.
Keep up to date
We write regular updates about key environment and water quality issues on our Water and Legislative Updates blog, and share them on social media (Facebook and Twitter) and in our twice-monthly e-newsletter, Mississippi Messages.