A rare opportunity to protect 150+ acres on the main stem of the Mississippi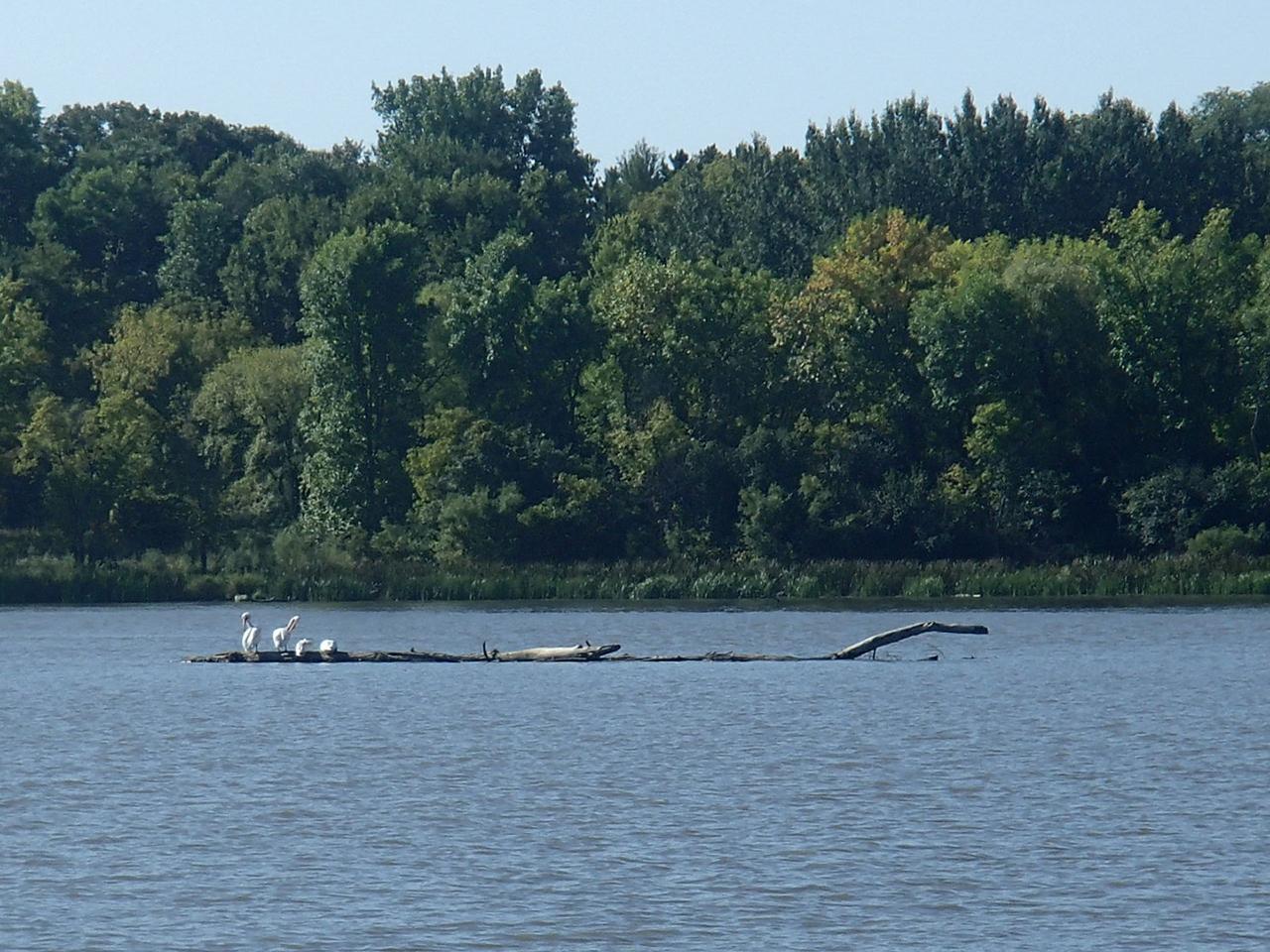 A view of the Mississippi River looking across to Lower Grey Cloud Island from the former site of Mississippi Dunes Golf Links. Preservation and restoration of this site could improve habitat for pelicans and other wildlife.
January 4, 2019
Twenty-three years ago a picturesque parcel of 150+ acres of oak savanna and prairie land in Washington County was developed and became a manicured golf course. However, last year Mississippi Dunes Golf Links closed its doors and was put on the market, opening the door for a rare opportunity to protect and restore this land to its original habitat and beauty.
Why save this property?
Located on 1,900 feet of waterfront along a back channel of the Mississippi River and across from Lower Grey Cloud Island in Cottage Grove, this location is unique in that few human-made structures are visible from the shoreline—no cell phone towers, no power lines, no buildings.
And despite only being closed for just over a year, the property has already begun to return to its natural state. Wildlife is coming back to these acres — beaver, turkey, deer, white pelicans and a wide variety of songbirds and pollinators—but there's work to be done.
Our hopes for its future
When we learned the property was for sale, FMR stepped in. The health of the Mississippi River is greatly influenced by the land that surrounds it. Although the property is being marketed as a prime location for residential development, FMR is leading the charge, hand-in-hand with multiple partners, to ensure this land is acquired, protected and restored.
If we succeed in protecting this land, FMR's next task will be to restore it. We would remove invasive species, plant native species and steward the land in subsequent years to improve water quality, create better groundcover, stabilize the soil and provide important wildlife habitat.
Despite having no certainty about acquisition to date, we are hopeful that these former golf fairways and putting greens will be transformed back to their natural state.
How you can help
This is just one example of how FMR pursues the protection and restoration of critical habitat. Our land conservation work fosters more diverse habitats, improved recreation opportunities and a healthier river.
Please consider making a gift to enable us to continue all of FMR's important work to protect, restore and enhance our hometown river and its watershed in the year ahead. The river and all of us at FMR thank you.