FMR welcomes new program leader Laura Mann Hill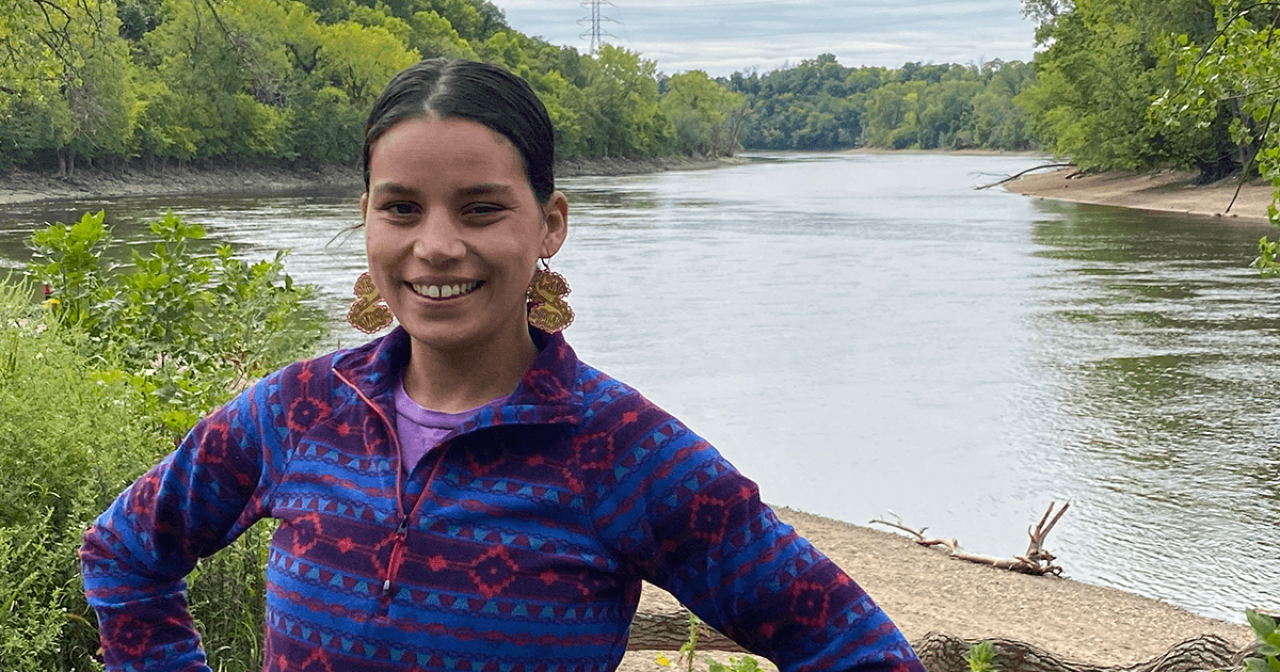 Friends of the Mississippi River is pleased to welcome Laura Mann Hill as our new stewardship and education program director.
Laura brings many years of layered professional experiences as an educator, artist, activist and program leader. Most recently Laura developed and led educational programs at the Children's Theatre Company.
She's also served as administrator and program manager for the Million Artist Movement using art to dismantle racist systems against Black, Brown, Indigenous and disenfranchised people. Earlier in her career Laura taught middle school for ten years in Brooklyn, New York.
Laura's role at FMR
At FMR, Laura will expand and deepen the organization's youth and leadership development programs to inspire the next generation of environmental leaders. She will also lead FMR's stewardship programs providing more than 2,000 volunteers each year with the opportunity to get their hands dirty improving the health of the Mississippi.
In addition to her program leadership, Laura will join FMR's senior management team, which guides FMR's strategic and operational decisions.
A natural fit
Laura is a lifelong environmentalist and river lover. She grew up near the river in South Minneapolis and is now raising her two daughters to be stewards of the river.
She says she's thrilled to be part of the FMR team. "I am excited to work with communities to build new pathways and opportunities for people to connect with the river and each other."
Learn more about FMR's education and stewardship opportunities.