Thank you, 2020 River Stewards!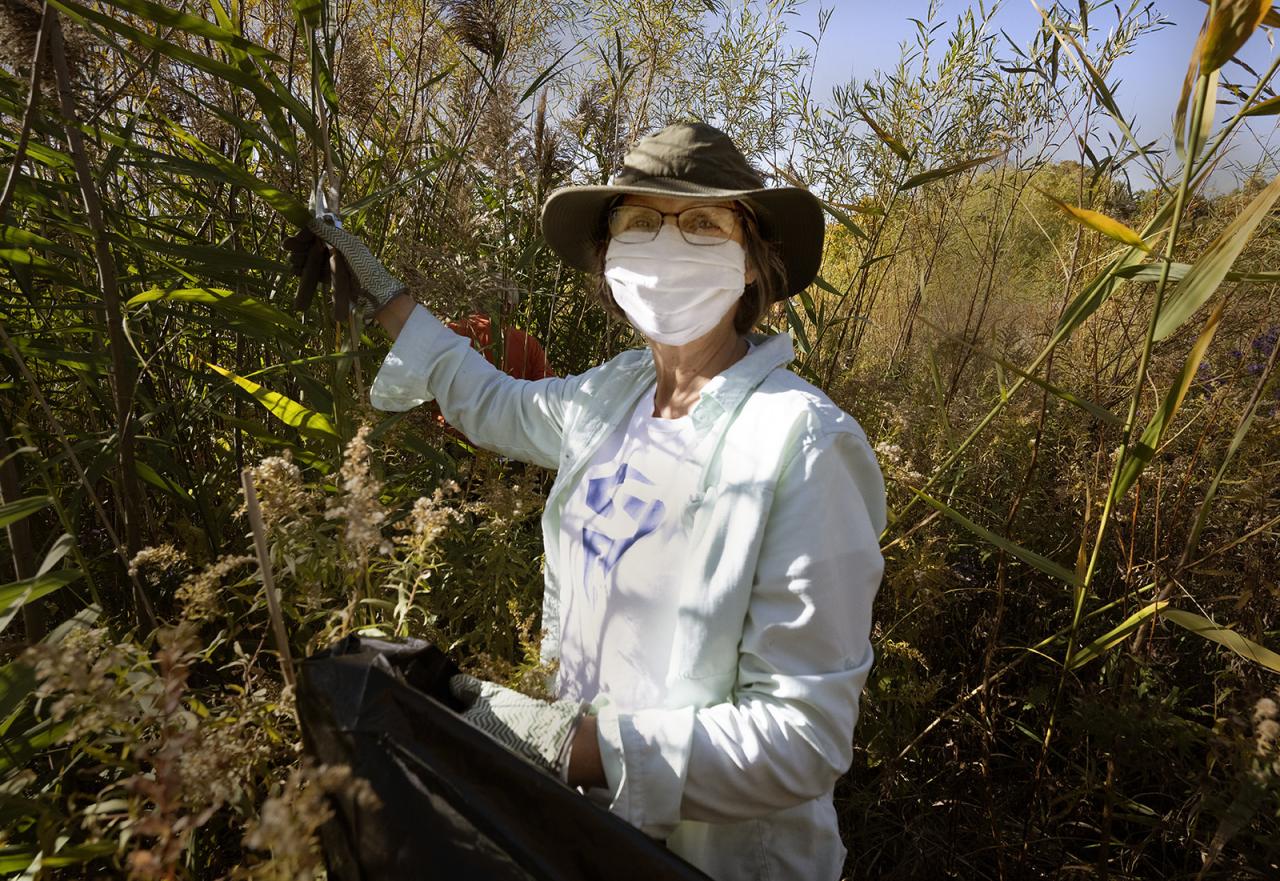 This year more than ever, we deeply appreciate our volunteers' hard work and dedication.
After shifting our protocols, we reopened outdoor events as soon as it was safe, and our river stewards did not disappoint. Altogether, 714 volunteers got their hands dirty with FMR this year, contributing 2,674 hours of service to the river!
Though our outdoor events were smaller, socially distanced and masked, we relished the opportunities to see our volunteer stewards in-person, and were blown away by their eagerness to get involved.
Volunteers help stretch limited resources and expand our reach throughout the metro area. Together, we make an even greater impact on the health of the river and our local communities at more than three dozen restoration sites throughout the metro.
Whether you pulled invasive garlic mustard, planted climate-adapted trees, hauled and stacked buckthorn, or earned FMR SuperVolunteer status by joining us at four or more events, your hard work did not go unnoticed!
In 2020, you made a difference for our river. We're deeply grateful.
Going above and beyond for DIY Earth Month
As we began to adapt to a reality dominated by the pandemic, we had to cancel one of our favorite traditions, the annual Earth Day cleanup.
Instead, we encouraged volunteers to pick up trash on their own, and the response was inspiring. Roughly 50 volunteers went out of their way to pick up trash as they walked around their parks and neighborhoods, logging over 200 hours of cleaning up for the river! (And those were just the ones who reported back.)
Looking back
See how volunteers got their hands dirty this year in our thank-you video. And be sure to check out our Flickr album to see some of the best photos from 2020!
Special thanks to our youngest river stewards
Despite the pandemic, we were still lucky enough to engage hundreds of young volunteers through our youth program this year. Check out our recap of their accomplishments.
See you next season!
To stay in touch about volunteer events and stewardship programs, contact FMR Volunteer & Outreach Coordinator Sophie Downey, sdowney@fmr.org. We look forward to working with you in 2021!