A new conservation director for FMR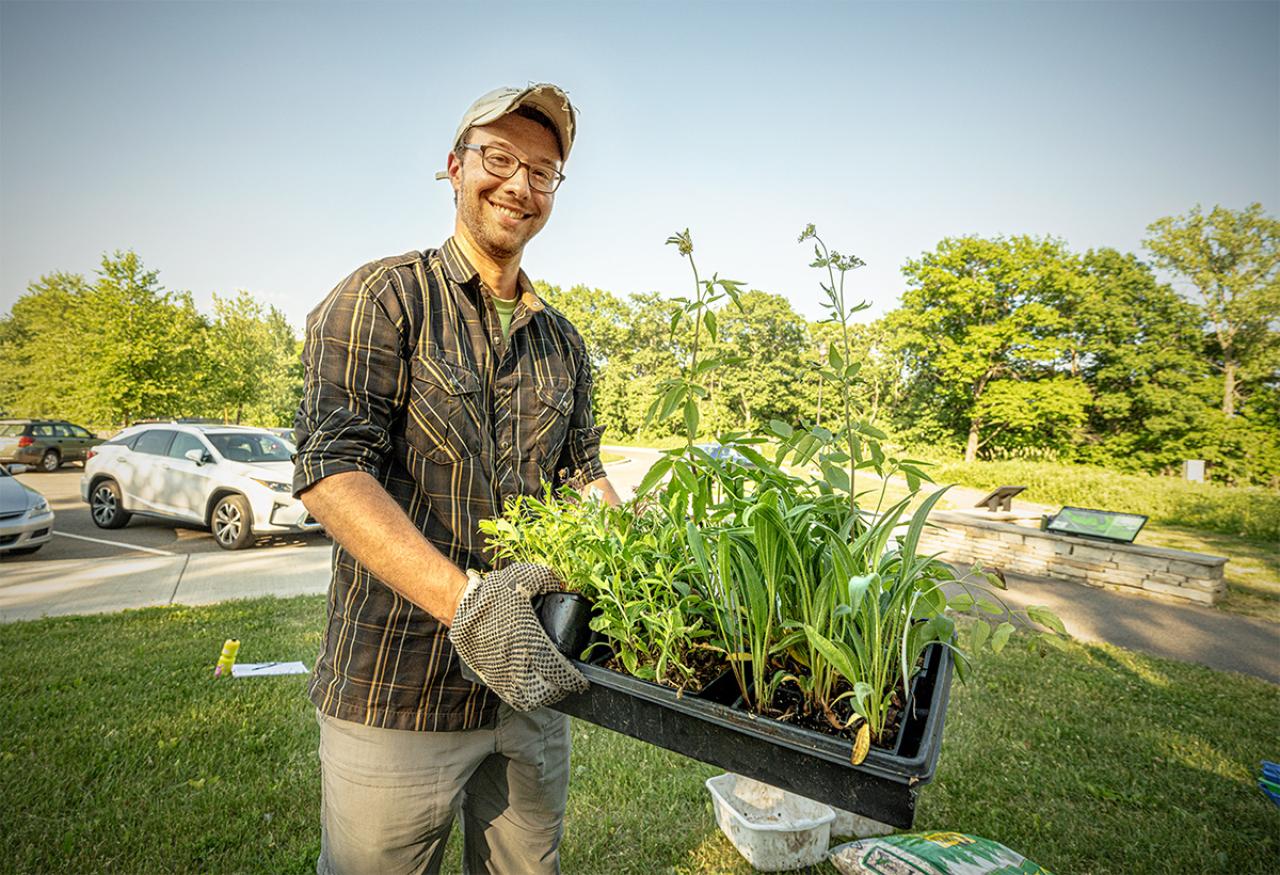 FMR is very pleased to welcome a familiar face to a different role in our organization. Beginning this month, Alex Roth assumes the duties of conservation director, leading FMR's Land Conservation department.
Alex's background
Alex is well known to FMR's stewardship volunteers and partner organizations due to his nearly seven years on staff as an ecologist.
In that role Alex led the natural resources management planning and implementation for dozens of FMR restoration sites. His portfolio includes one of our largest restoration sites, a soybean field turned prairie at William H. Houlton Conservation Area in Elk River, the restoration of prairie, trails, forest and shoreline at Nicollet Island in Minneapolis, and the habitat and paddler landing project at Settler's Island in Cottage Grove.
If you haven't met Alex in the field, you might know him from one of our videos, like this one on the power of habitat corridors.
Before working at FMR, Alex spent time in both research and management roles. Alex earned a B.S. in environmental science from Northwestern University, and he holds a Ph.D. in Natural Resources Science and Management with a minor in risk analysis for invasive species and genotypes from the University of Minnesota. Alex is greatly respected by his peers for his expertise in restoration ecology and applied research.
Why we're excited
Alex is also beloved by FMR volunteers and staff for his infectious love of the intricate web of life in the natural places where he can often be found working, studying and playing.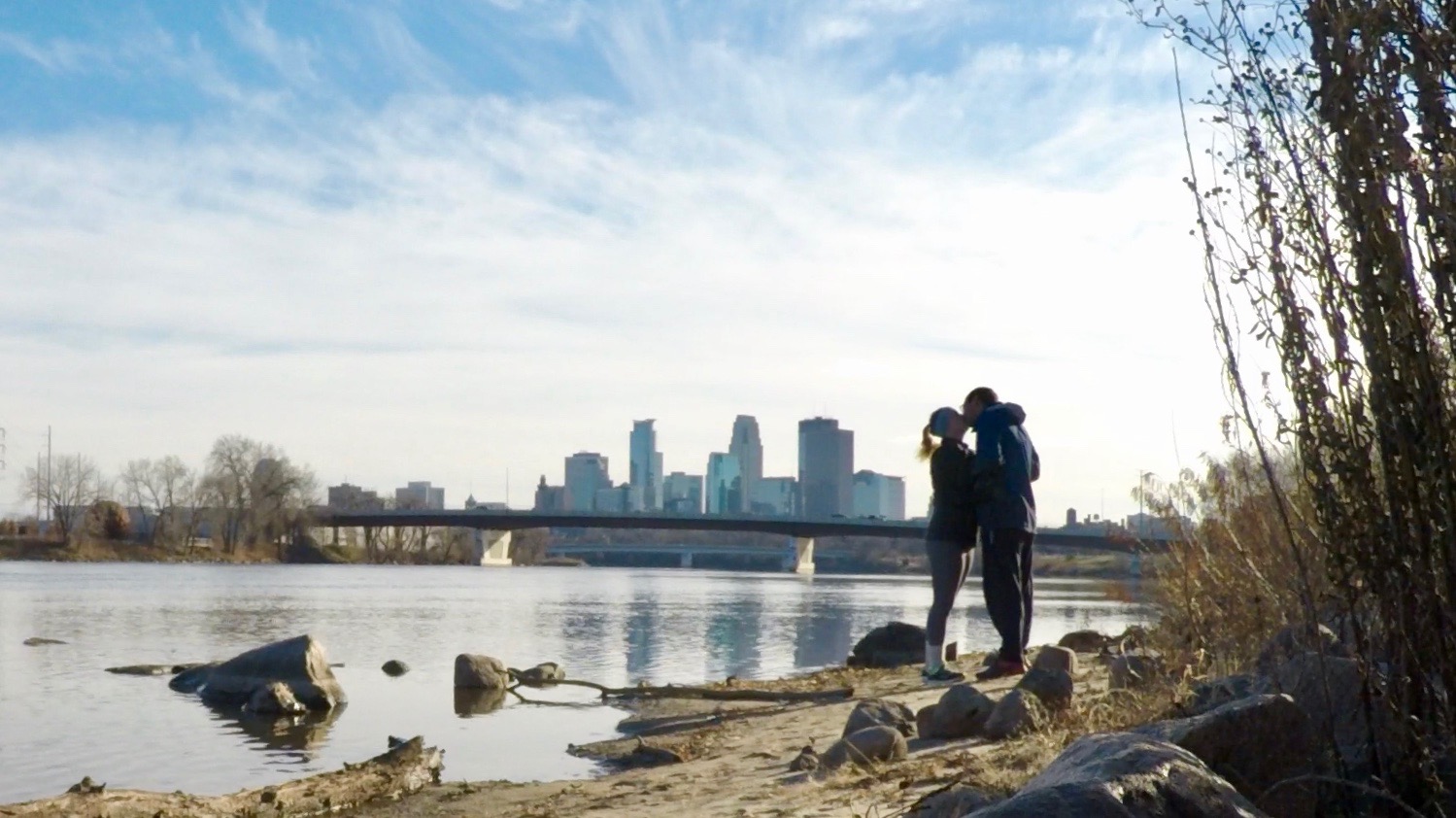 In one anecdote that still touches our hearts, Alex actually proposed to his wife Sarah near the blooming prairie on the river bank at one of the sites he restores — Ole Olson Park in North Minneapolis.
Alex is extremely knowledgeable, passionate and friendly. He's a natural at building partnerships and developing synergistic projects to enhance our river and its habitats. In the face of pollinator decline, climate change and continued habitat fragmentation, Alex's ambition and creativity will move our land protection efforts and conservation strategy forward.
When asked about his vision for the program, Alex responded, "We have a finite amount of natural area left in the Twin Cities metro, and there's more pressure every day from development and from ecological issues like invasive species. But I'm an optimist — I can't wait to increase our program's overall impact. I'm excited to expand our land protection work, especially in the north metro. We'll also continue our participation in cutting-edge research to improve restoration methods and outcomes. And we'll continue to be a leader in restoring natural areas for the benefit of wildlife, water quality, and the people that depend on them."
We're lucky to have Alex in this leadership role.
Thank you, Betsy!
Alex succeeds Betsy Daub in the conservation director role. Betsy is leaving FMR to return to her roots in the American Southwest after serving for more than three years as FMR's conservation director. A beloved colleague whose respect for the natural world and passion to protect it is an inspiration, Betsy advanced dozens of land protection and restoration projects during her time with us.
The FMR staff and board express our deep gratitude to Betsy for her leadership.