We're excited to offer two great ways to get to know this beautiful but lesser-known natural area in Hastings: a virtual bird's eye view plus a hands-on habitat restoration outing with FMR ecologists this September. >>
August 11
Ramsey County is grappling with a big question: Is responding to both our climate crisis and affordable housing crisis a zero-sum game? How can we create the housing the Twin Cities needs, while also preserving the homes of other species whose populations are collapsing?  >>
July 19
Allie Carroll, our summer field ecology intern, has a great eye for insects. We're all looking a little closer now that she's on our team. Here's a guest post from Allie in which she gives us a tour of some of the coolest finds from her fieldwork so far.  >>
July 13
If you mow your lawn, you can support a long-term study on pollinator habitat by the University of Minnesota, University of St. Thomas and the U.S. Forest Service. Learn how it works and fill out the form to offer your yard as a survey site.  >>
June 25
The Everglades, Chesapeake Bay, Puget Sound and the Great Lakes. What do all of these natural resources have that the Mississippi River does not? A dedicated federal restoration program.
But a new bill seeks to change that. Tell Congress you support a whole-river restoration program! >>
June 24
Looking to get out on the river to help beat the heat? Pair your paddle with a visit to FMR's Settler's Island restoration and enjoy a respite in the shade of the island's canopy as you take in the quietude of the Mississippi River's back channels. >>
June 7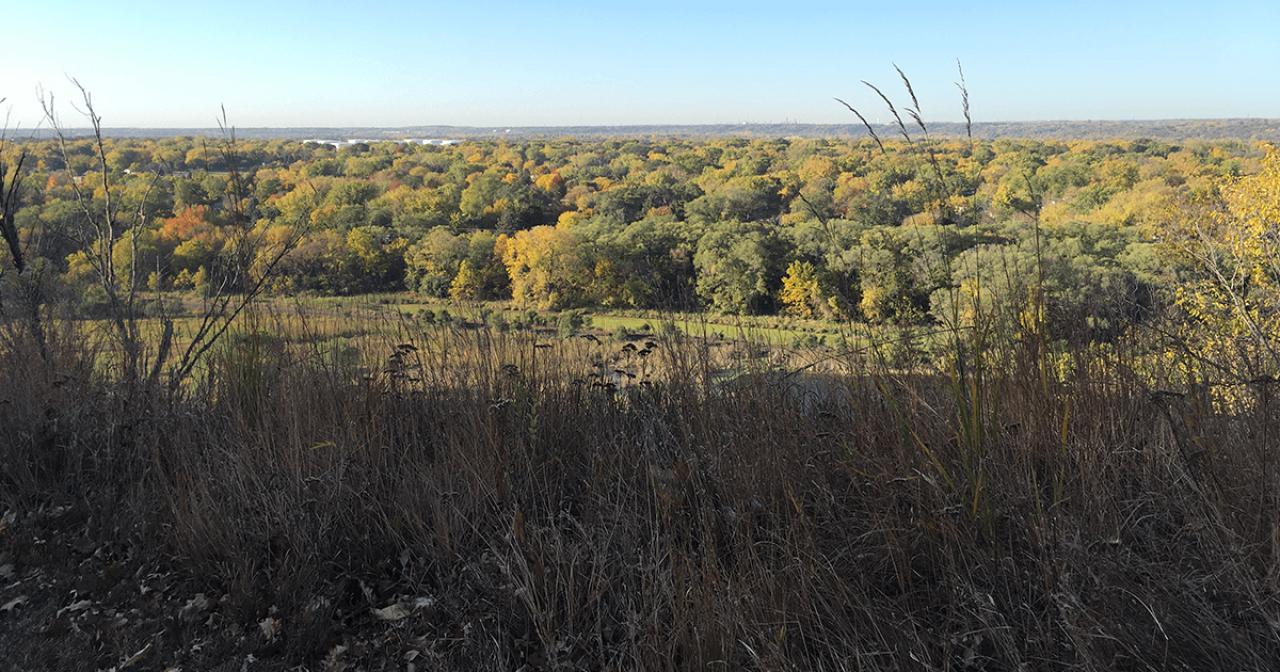 Since 2012, we've been restoring the woods, savanna, and remnant prairie still growing on the sandstone bluffs of Camel's Hump Park and Open Space, a 60-acre Cottage Grove park with a vantage that gives expansive views of the Mississippi River Valley.
Since 2012, we've been restoring the woods, savanna and remnant prairie still growing on the sandstone bluffs of Camel's Hump Park and Open Space, a 60-acre Cottage Grove park with a vantage that gives expansive views of the Mississippi River Valley. >>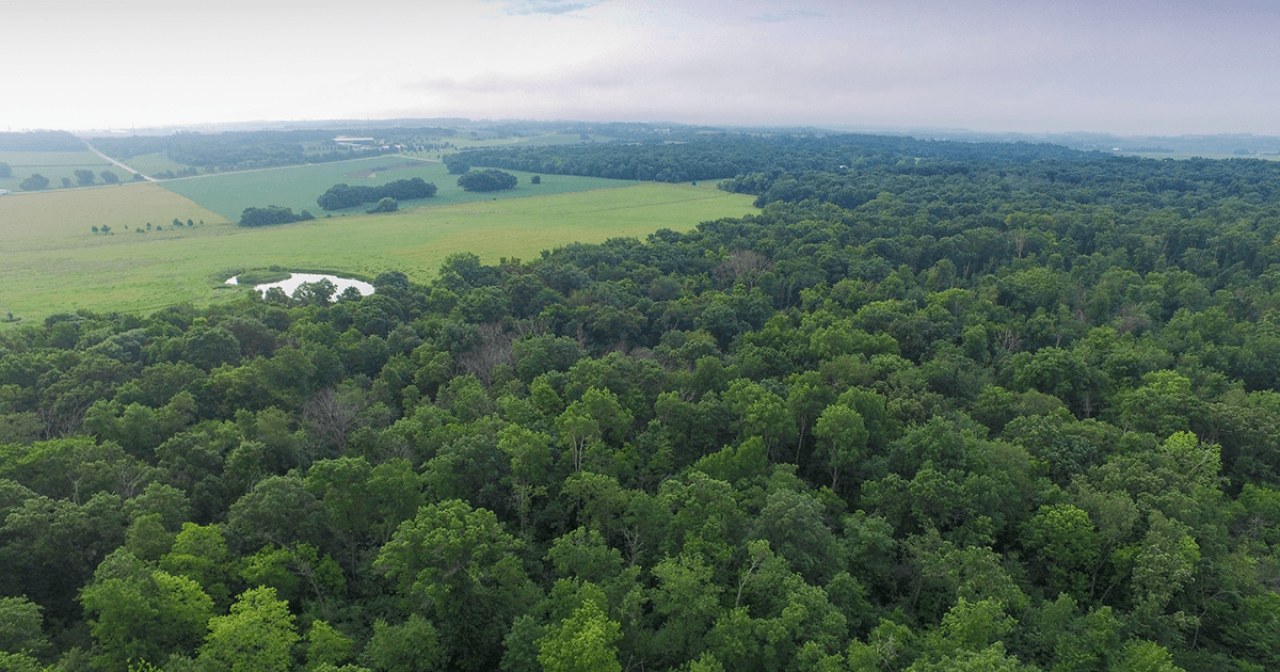 The only forest among miles of farmland in all directions, Hampton Woods WMA is a 200-acre haven for wood thrush and other woodland wildlife near the Vermillion River in Dakota County. We helped permanently protect this area in 2017, and now we're working to restore its red oak forest. (Photo by Tom Reiter)
The only forest among miles of farmland in all directions, Hampton Woods WMA is a 200-acre haven for wood thrush, ovenbirds and other woodland wildlife near the Vermillion River in Dakota County. We helped permanently protect this area in 2017, and now we're working to restore its oak forest. >>
At the recent Pollinator Summit, our ecologists picked up a few new ideas about how to restore land with pollinators in mind, and learned more about how pollinators restore the land themselves. Read on for our take-aways on soil scouting, goat grazing, our tiniest SuperVolunteers, and the 5,000 invertebrates under your feet at every step.  >>
May 7
Pages