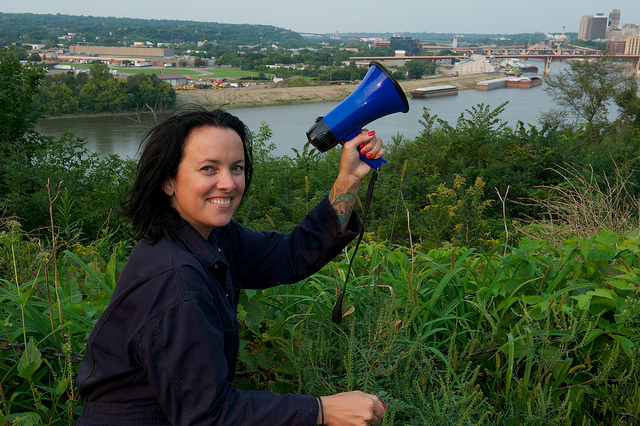 We're incredibly grateful and delighted to report that our community of river advocates more than doubled in 2017!
River Guardians helped to save River Heights Park in Inver Grove Heights, rein in water quality rollbacks at the Capitol, worked for improved public access to the riverfront in North and Northeast Minneapolis and much more. Check out the 2017 best-of photos! >>
December 15
In 2018, FMR will rely on you — our River Guardians — more than ever to make sure the river is protected, restored and enhanced.
Your voice is needed to create a growing body of Minnesotans who tell their legislators to improve our water quality, work with planning commissioners to enhance riverfront plans, ask city councilmembers save our parks... and more! And we work hard to make sure that it's easy to do so.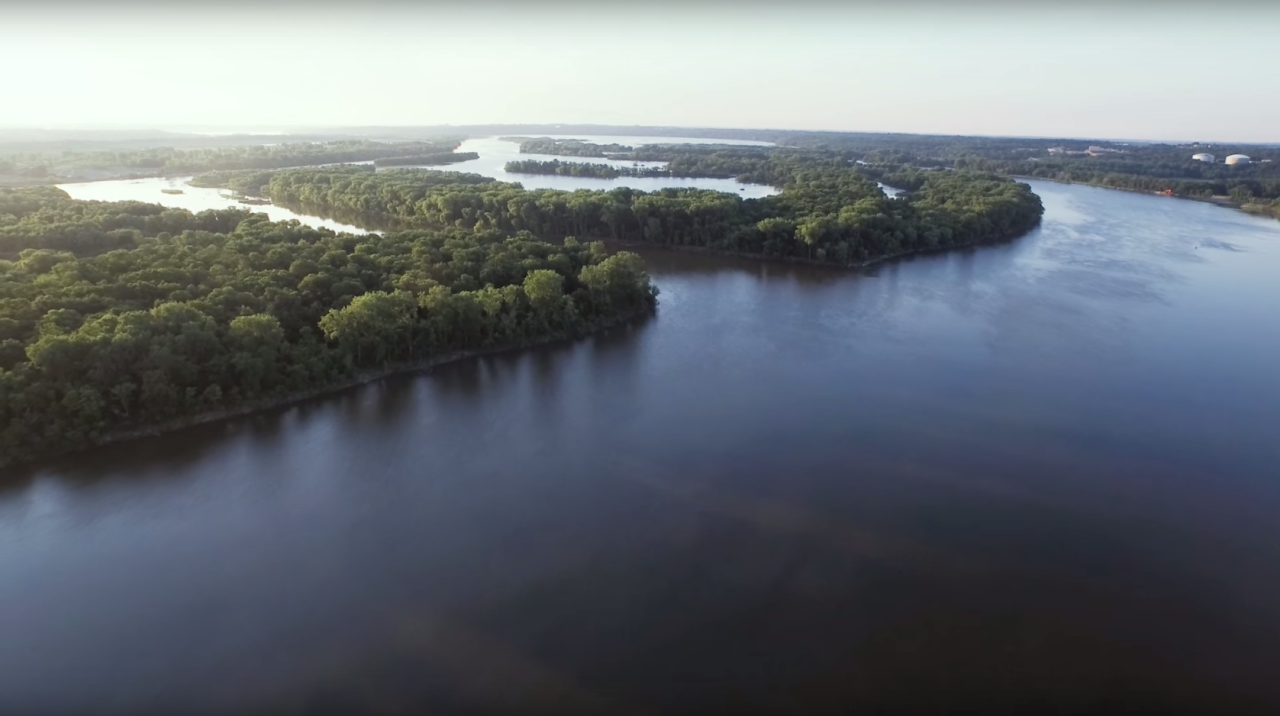 Now through spring 2018, the 25 metro-area cities and towns in our local national park, the Mississippi National River and Recreation Area, are working to identify scenic river views worth protecting. Once each city has determined its list, they must work to protect these views according to new state rules that protect the metro river corridor. Let's help our cities compile the best list possible!
Check out the views submitted so far, and then tell us about yours or help by contributing a needed photo. >>
December 7
Three new destinations are beginning to take shape along the river north of St. Anthony Falls in Minneapolis, each with something different to offer. Coming up: a reclaimed island (image above), a destination riverfront restaurant, and one fully featured playground.  >>
November 16
Ever wondered why you can take a train from the Mall of America to Minneapolis and Minneapolis to St. Paul, but not from St. Paul to the mall? The missing piece of this transit triangle just met an important milestone in it's planning process. Here's what we love — and what we don't — about the plans so far.
November 13
Although FMR supports the overall plans to redevelop the Ford manufacturing site, we're disappointed the city declined to add more river-bluff parkland. (Photo used with the permission of the Metropolitan Design Center. ©Regents of the University of Minnesota)
This September, the St. Paul City Council approved the zoning plan for the Ford site, giving the go-ahead to redevelop the 135-acre river-bluff site without requiring additional parkland. But our efforts to expand nearby blufftop parks and address the toxic dump in the floodplain below aren't over yet. >> 
October 15
As 2017 comes to a close, join us to toast another year of protecting the Mississippi River. We'll spend the evening watching the sunset over the river from a warm, cozy space, indulging in delicious appetizers and hearing from FMR's River Corridor Program Director Irene Jones about how we can influence our city's Mississippi Corridor Plan in the coming year.
Location
Wilde Cafe & Spirits
55414
Minneapolis
,
MN
United States
44° 59' 8.9304" N, 93° 15' 27.7164" W
Minnesota US
A new stormwater "stream" is a popular feature of redevelopment plans for the Ford site (see rendering above), but we should also seize this rare opportunity to create more river bluff parkland.
Opportunities to create bluff-top parkland in the heart of a growing city only come along every two or three generations. As draft plans for the Ford site redevelopment along the Mississippi River head to the St. Paul city council, we urge city leaders to seize this opportunity for the benefit of this generation and all those to come. >>
September 13
After spending millions to demolish city and county-owned buildings built into and atop the bluff just west of where Wabasha bridge meets downtown, St. Paul and Ramsey County are once again looking for a developer to return the site to the tax rolls and strengthen St. Paul's riverfront.
The redevelopment of the former West Publishing and county jail site on the bluffs of the Mississippi in downtown St. Paul hit another snag recently when the landowner, Ramsey County, and the prospective developer, Cardon Development Group, decided to part ways. The county is now considering plans that call for less parking.

FMR has been closely following efforts to redevelop the site and recently served on a task force formed by the county and the city to provide guidance. >>
September 13
Calling all Northsiders! Join us for a walk and talk about the future of Dowling between the Mighty Mississippi and Lyndale Avenue N. We'll walk and talk about how to make walking and biking easier and more enjoyable in this area so future riverfront parks are more easily accessible by all on the Northside. All are welcome for this event with food, fun and hopefully a bit of sun! Learn more or RSVP now.
Location
Folwell Recreation Center
55412
Minneapolis
,
MN
United States
45° 1' 25.8456" N, 93° 16' 50.9556" W
Minnesota US
Pages