Vermillion Falls Park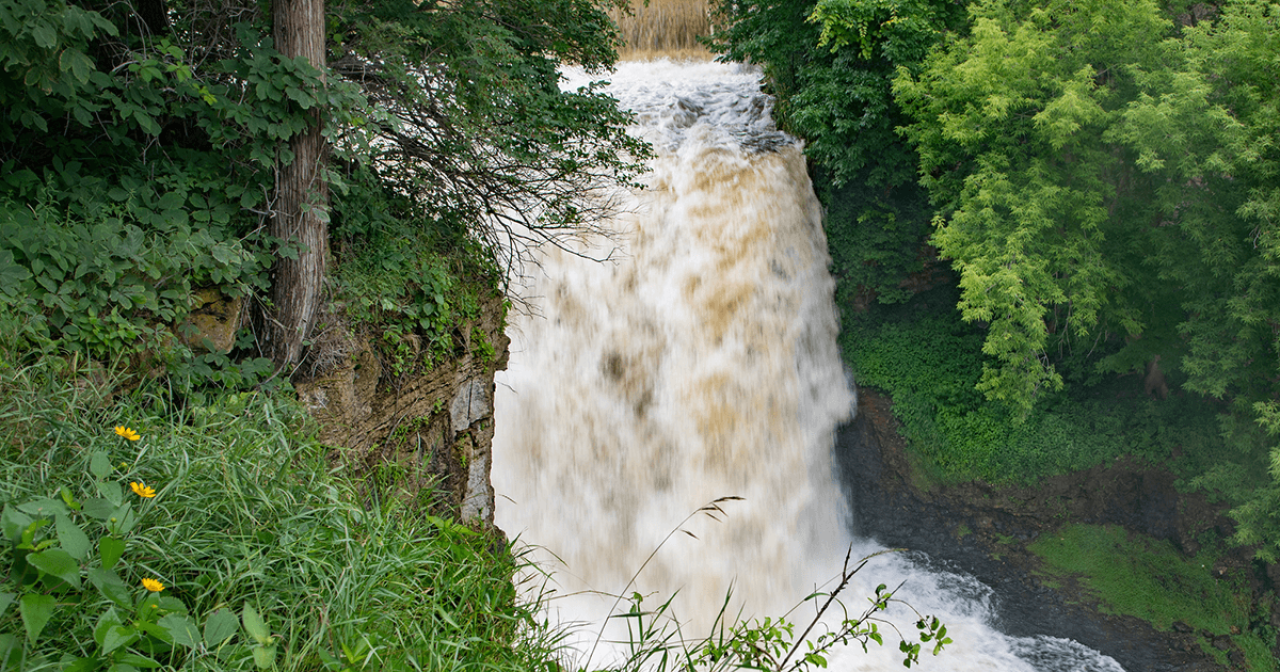 Where is Vermillion Falls Park?
Vermillion Falls Park is a 25-acre city-owned park in Hastings. It's the central city park in a string of connected greenspaces along the Vermillion River, flanked by Old Mill Park downstream and Vermillion River Linear Park upstream. Further downstream, you'll find Hastings Scientific and Natural Area and Gores Pool Wildlife Management Area, where the Vermillion River reaches the Mississippi. This park is also just a few miles southwest of the Mississippi River's confluence with the St. Croix River.
The public is welcome to visit Vermillion Falls Park and its nearby trail system. (See the City of Hastings' website for more info.)
Our work here takes place on Dakota homelands. Learn more.
What's special about Vermillion Falls Park?
The Vermillion River is an important Mississippi River tributary. The river is the only trophy brown trout stream in a metro area in the United States. (Though you won't find brown trout at this park, as they prefer cooler upstream waters.) Beyond the waterfall, geologic features abound: limestone gorges, a dry waterfall and karst topography.
Much of the park is now forest and woodland, dominated by red, white and bur oak, as well as black cherry, basswood and boxelder. But huge, ancient, wide-branching bur oaks are evidence that the park was formerly savanna. We've found unique plants including kittentails (Besseya bullii), a state-threatened oak savanna species, and walking fern (Asplenium rhizophyllum) which grows on moss-covered rocks in the moist forest.
One of the most unique features of the park is the "dry river" — a rugged ravine that parallels the existing river but no longer carries water.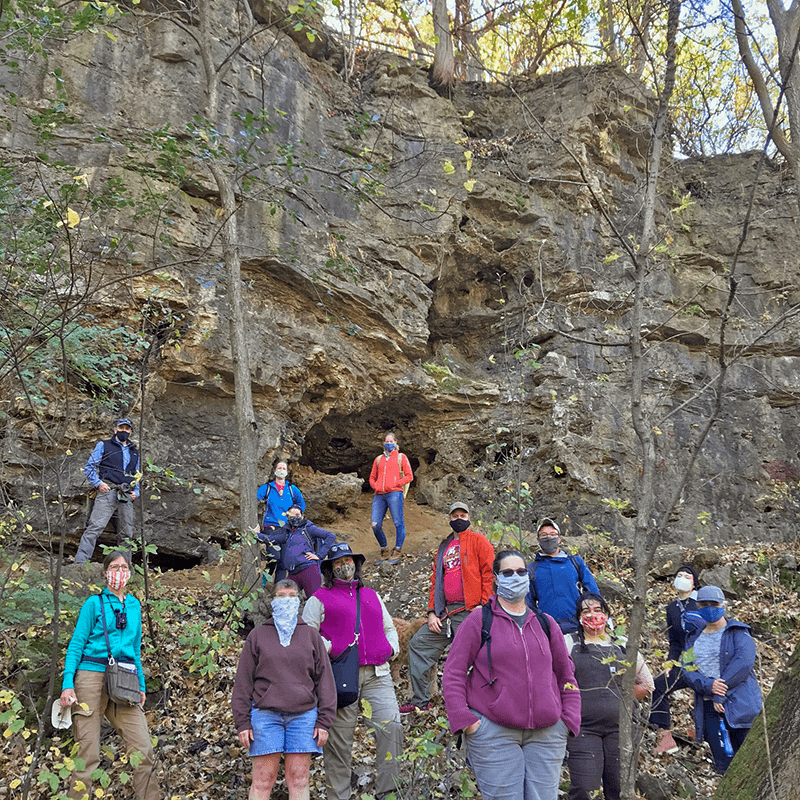 Project lead and FMR senior ecologist Karen Schik gave FMR staff a tour of Vermillion Falls Park in 2020.
Our work at Vermillion Falls Park
In 2019, FMR created an ecological management plan for Vermillion Falls Park. Our goals are to restore oak savanna in the degraded grassland areas and to enhance the existing oak forest and maple-basswood forest. Our primary task overall is to remove buckthorn and other non-native invasive trees and shrubs.
Our work aims to increase the diversity of plant species in the native plant communities, which improves habitat for birds, insects and other wildlife. Protecting and managing these areas not only enables wildlife to flourish, it also helps to ensure cleaner water in this Mississippi River tributary and provides a place of wonderment for people to enjoy.
Find out more and get involved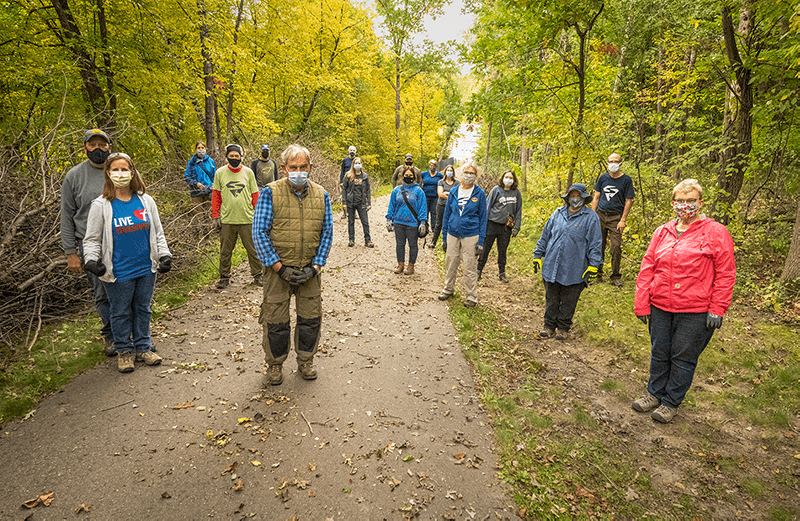 Volunteer with us to remove buckthorn and steward places like this. (Photo of volunteers at Vermillion Falls Park by Dodd Demas for FMR)
Partners and funders for our work at Vermillion Falls Park
This work is made possible by Tecla Karpen Trust, the City of Hastings, a grant from the Outdoor Heritage Fund through the Conservation Partners Legacy program, and our generous donors like you!