Shovels in the ground for three new river destinations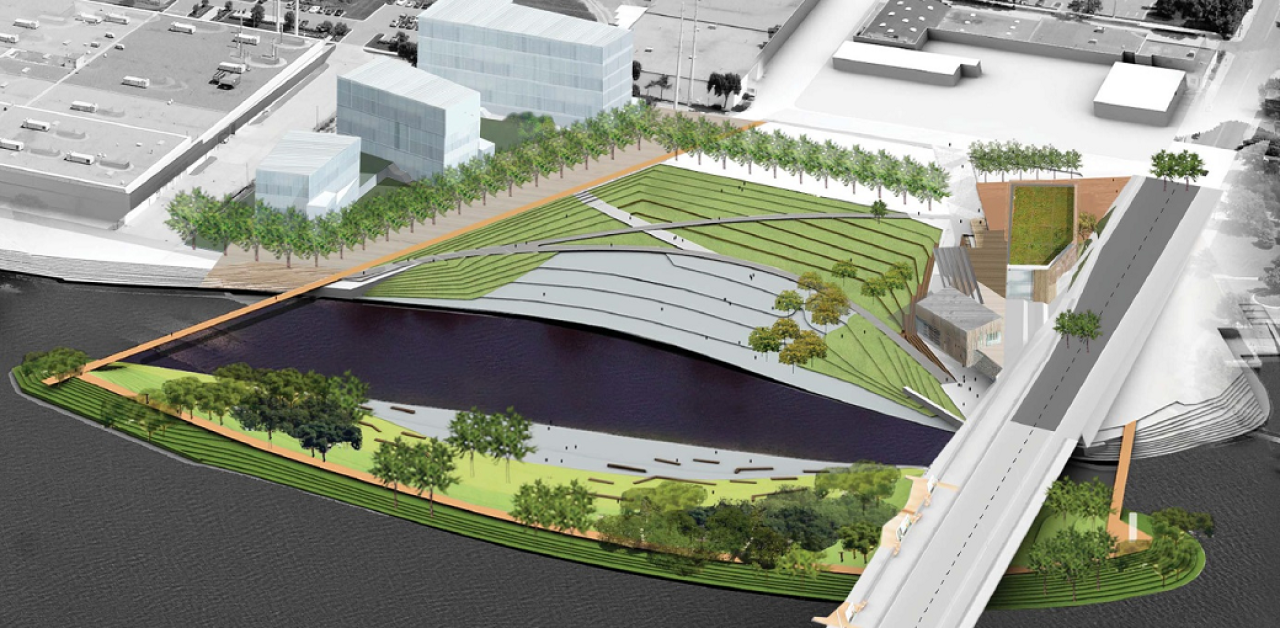 Three new destinations are beginning to take shape along the river in Minneapolis, each with something different to offer to a growing constituency of diverse river park-goers.
After years of advocating for (and meetings about) a less-industrial and more accessible riverfront north of St. Anthony Falls, we're thrilled to see more shovels in the ground.
For boaters and birdwatchers, the recreation of historic Hall's Island promises to provide a close encounter with river wildlife. Just north of the Plymouth Bridge in Northeast Minneapolis, the island will be reconstructed over the winter and planted with native vegetation next spring. 
Check out WCCO's quick video overview or take a deeper dive into the Minneapolis Park and Recreation Board's project page.
For those seeking a cultural experience, phase one of the Water Works project is underway just north of the Stone Arch Bridge in the busy and dynamic Mill District. Reuse of the mill ruins below the old Fuji Ya restaurant site will provide a unique space to enjoy food from the locally acclaimed Sioux Chef, a diverse, Indigenous-led team committed to Native American cuisine and reclaiming an important culinary tradition. 
Immerse yourself in the details and images of this signature park in this Minneapolis Parks Foundation feature.
And for the youngsters of our community, Sheridan Memorial Park will soon include a new playground with age-specific and nature play features, a picnic shelter, bathrooms and athletic facilities for volleyball and basketball. Construction is planned to start in the spring. See the park board's project page for additional details.
Join the Above the Falls Stewards! 
As more parks and projects come online, FMR volunteers are helping to restore habitat and improve the riverfront as Above the Falls River Stewards.
Learn more or contact FMR Volunteer Coordinator Amy Kilgore at akilgore@fmr.org to receive notices of upcoming Above the Falls events, from planting bee and butterfly habitat to weighing in on local access and urban land conservation issues.