Part of our local national park — River Heights Park in Inver Grove Heights — is being considered for disposal by the city.
Just eight months ago, FMR teamed up with neighbors to help save River Heights Park in Inver Grove Heights.
Now the park is on the chopping block once again. And the neighbors and FMR are back in action. >>
April 9
April 9
Help your community plan for a healthier and more vibrant Mississippi River that is welcoming and accessible to all! Attend an FMR workshop about river corridor planning at the city and township level.
Location
Mississippi Watershed Management Organization
55418
Minneapolis
,
MN
United States
45° 0' 49.464" N, 93° 16' 19.6644" W
Minnesota US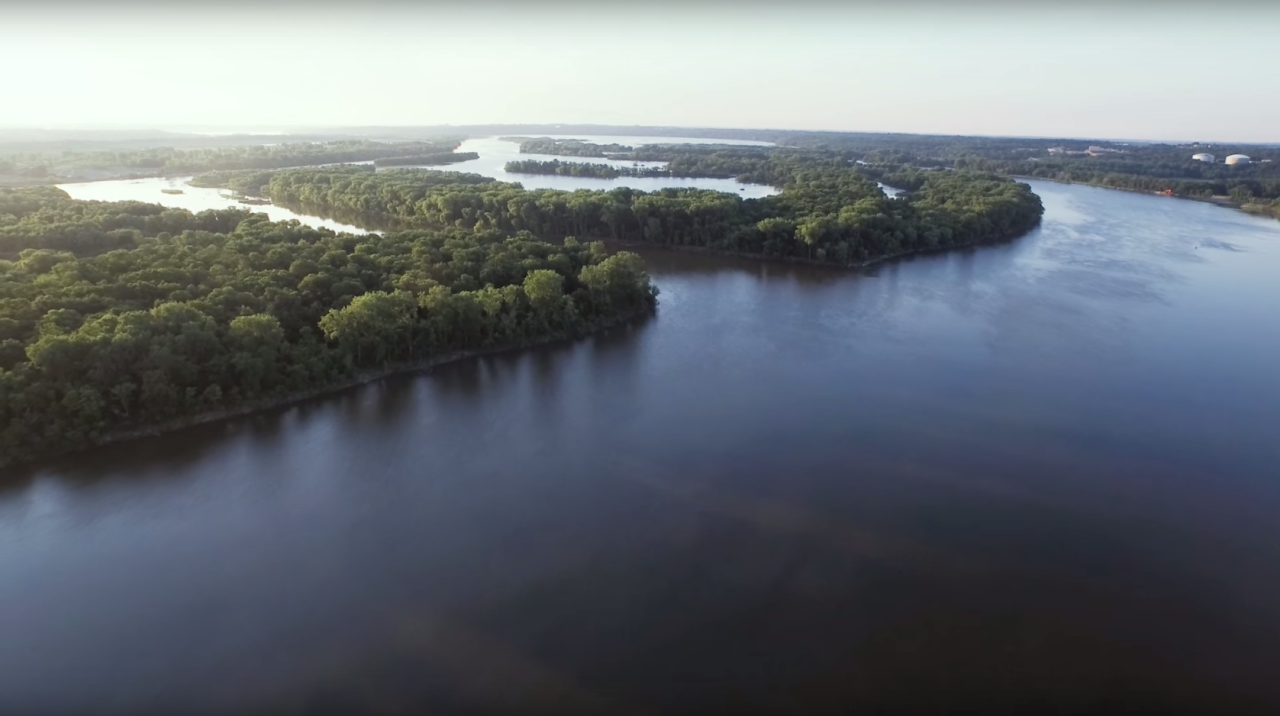 Now through spring 2018, the 25 metro-area cities and towns in our local national park, the Mississippi National River and Recreation Area, are working to identify scenic river views worth protecting. Once each city has determined its list, they must work to protect these views according to new state rules that protect the metro river corridor. Let's help our cities compile the best list possible!
Check out the views submitted so far, and then tell us about yours or help by contributing a needed photo. >>
December 7
Ever wondered why you can take a train from the Mall of America to Minneapolis and Minneapolis to St. Paul, but not from St. Paul to the mall? The missing piece of this transit triangle just met an important milestone in it's planning process. Here's what we love — and what we don't — about the plans so far.
November 13
As 2017 comes to a close, join us to toast another year of protecting the Mississippi River. We'll spend the evening watching the sunset over the river from a warm, cozy space, indulging in delicious appetizers and hearing from FMR's River Corridor Program Director Irene Jones about how we can influence our city's Mississippi Corridor Plan in the coming year.
Location
Wilde Cafe & Spirits
55414
Minneapolis
,
MN
United States
44° 59' 8.9304" N, 93° 15' 27.7164" W
Minnesota US
In 2011, the last Ford Ranger rolled off the line at Ford's manufacturing campus in St. Paul. Now, plans call for the 135-acre site along the Mississippi River to be transformed into a modern riverfront community, but include far too little open space or parkland. (Photo used with the permission of the Metropolitan Design Center. ©Regents of the University of Minnesota)
Plans for this 135-acre redevelopment go to the planning commission Friday, June 30. While we're in favor of the overall vision for the site — which calls for a higher-density, transit-friendly and mixed-use neighborhood with an emphasis on sustainability — FMR is pushing the city to add more open space and working with city staff to address possible impacts on scenic river gorge views.
June 15
What's at the end of the rainbow? Our local national park's visitor center at the Upper St. Anthony Falls Lock. Photo by National Park Conservation Association.
Big ideas are bubbling up to transform the Upper St. Anthony Falls Lock in downtown Minneapolis site. Closed to navigation in June 2015, the lock could become the centerpiece of the vibrant riverfront park and neighborhood that surrounds it.
February 14
Our local national park, the Twin Cities stretch of the Mississippi River, is now protected by FMR-prompted state rules. (Photo by Jim Hudak)
At long last, new State of Minnesota rules are now in place governing land use and development along the metro stretch of the Mississippi River, a.k.a. our local national park! While allowing for growth and redevelopment, the new rules protect the metro riverfront's natural, scenic and cultural treasures. 
December 27