Burn, baby, burn...but only when we say so!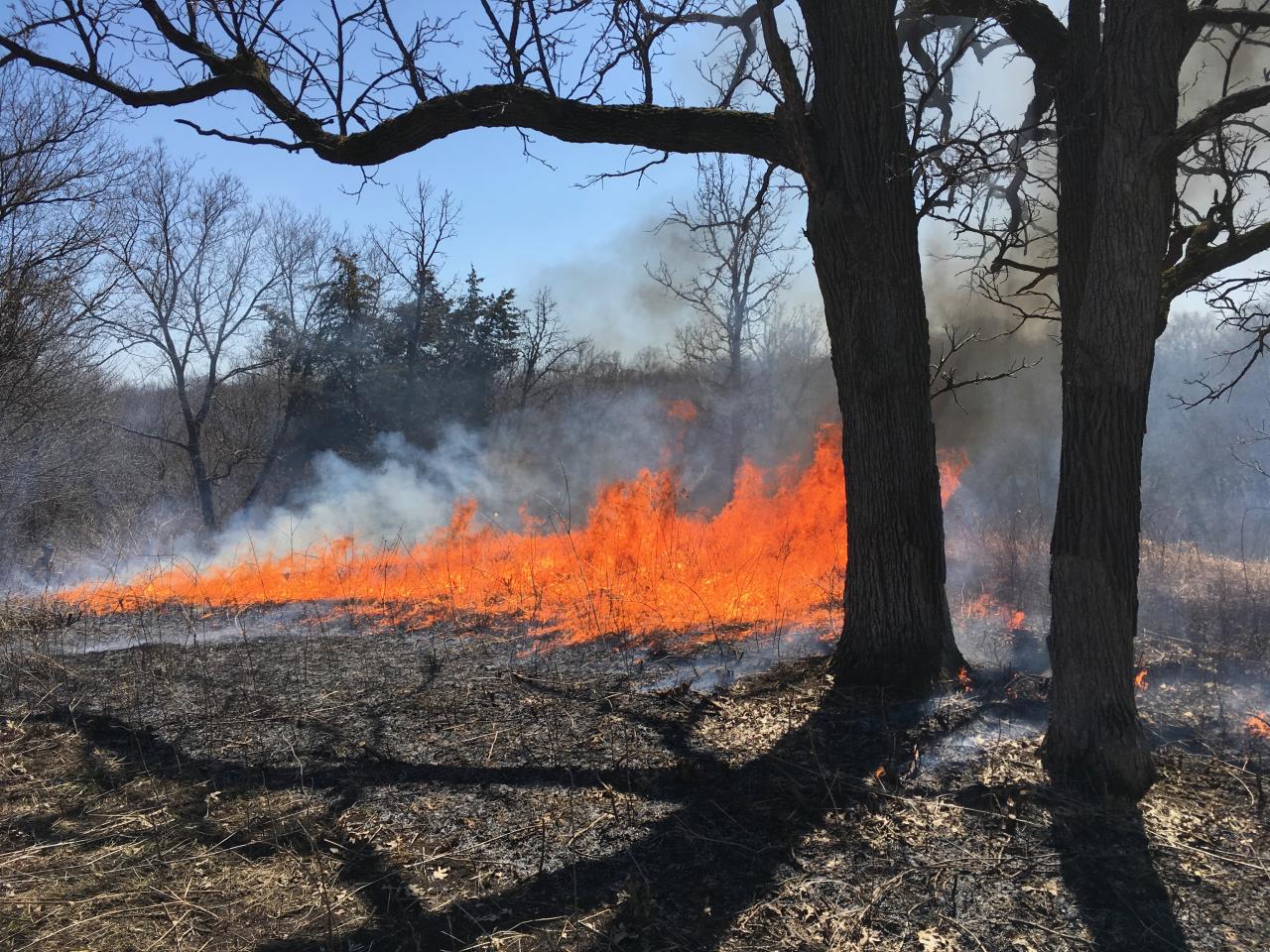 Whether by lightning strike or human hand, fire has long played an important role in Minnesota's native landscape.
Historically, where fires burned every couple of years woody plants were kept at bay and grasses and wildflowers dominated. In forests and woodlands, fires were less frequent. Still, both naturally-ignited and, later, man-made fires occurred with some regularity in Minnesota, burning across the landscape until they petered out.
Today, fire is managed — prevented and controlled to protect people and infrastructure. However, most land managers, FMR included, understand the importance of fire for maintaining natural areas, and use prescribed or controlled burns order to manage habitat.
Controlled burn
FMR uses prescribed burns at many of our prairie, savanna, and woodland restoration sites. They help remove invasive species, prepare areas for planting, and stimulate the growth of native, fire-adapted plants and trees.
Spring and fall are the best times to burn, but our windows of opportunity are often quite small. With this year's late spring, it's especially tricky to time our burns. But we're doing our best to fit them in!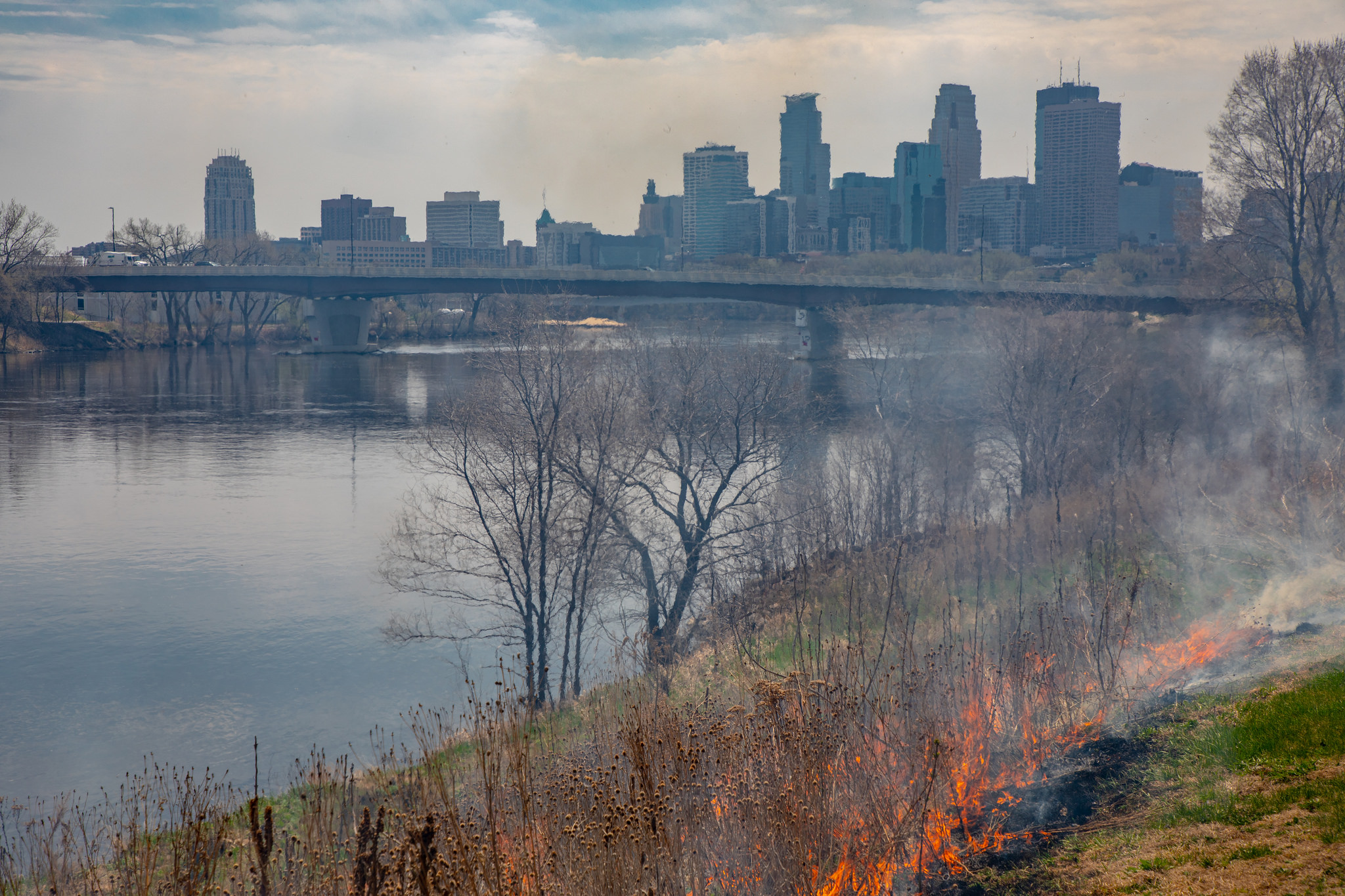 A prescribed burn creeps into the newly-restored prairie at Ole Olson Park in North Minneapolis. See the video of this burn in progress at the bottom of this page. (Photo by Tom Reiter.)
So far this year prescribed burns have taken place at Flint Hills Resources in Rosemont and Ole Olson Park in North Minneapolis. At both sites, the burns are invigorating prairie habitat by stimulating growth and keeping non-native and woody plants at bay.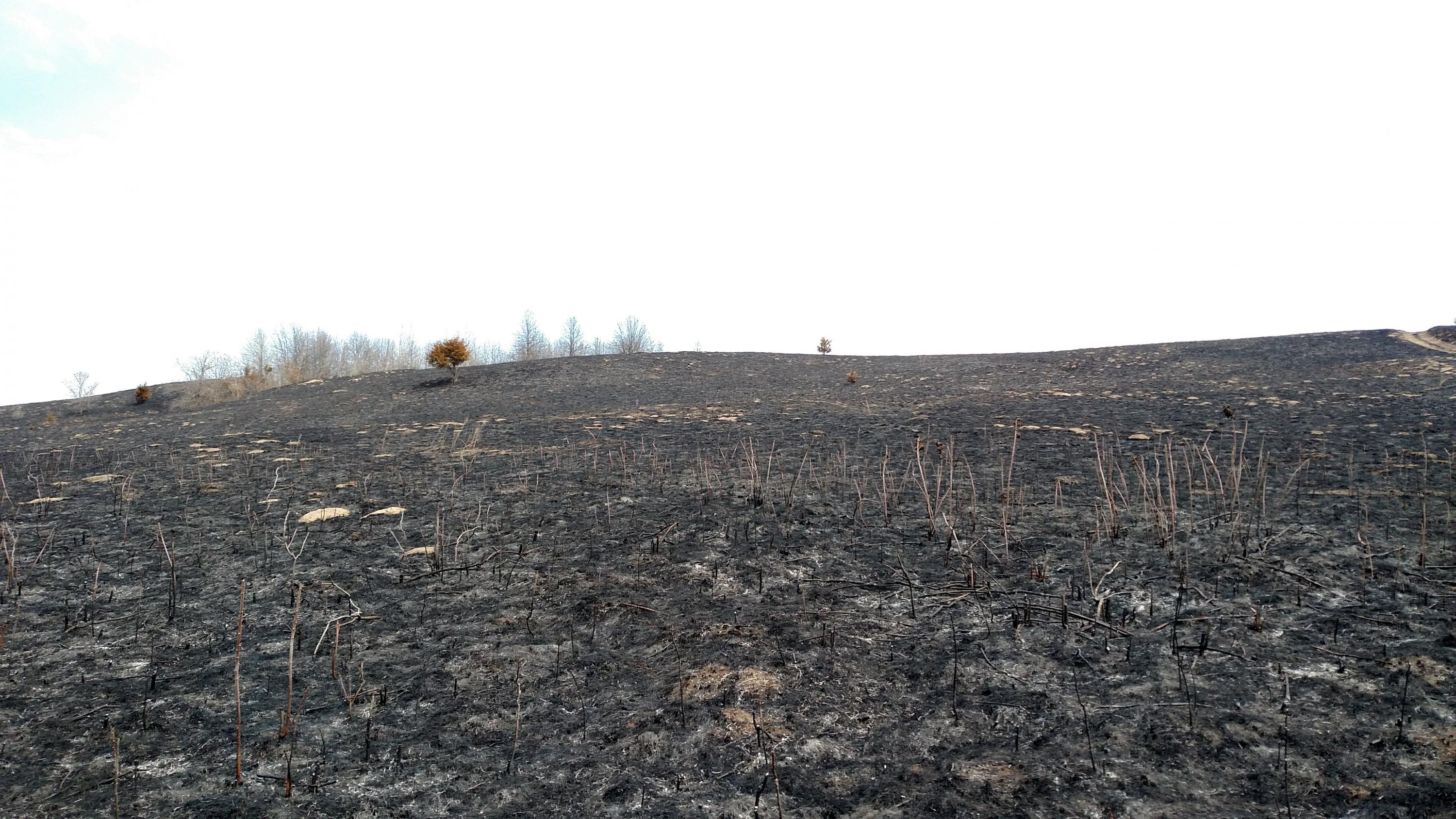 A railroad-sparked fire created this moonscape at Grey Cloud Dunes Scientific and Natural Area in April.
Completed by our ecological restoration contractors, FMR burns are meticulously planned. Humidity, wind speed and direction, precipitation and other weather conditions are all carefully considered, and relevant agencies and neighbors notified.
However, not all burns are planned.
At Grey Cloud Dunes Scientific and Natural Area in Cottage Grove, a site that FMR co-manages in partnership with the Minnesota Department of Natural Resources (DNR), a railroad-sparked fire ignited the prairie and burned over 90 acres of prairie and forest habitat in late April. While this site was on our list for a prescribed burn this spring, the burned area was three times more than what we had been planning.
In some cases, these unplanned fires can still be beneficial, as was the case for the 30 acres at Grey Cloud that we had planned to burn. But in other cases, the unplanned burns can be hard on native species, especially in areas that had been burned (intentionally) the previous year.
They can also create headaches and dangerous situations for land managers. DNR staff worked for multiple days to make sure the burn at Grey Cloud was safely out, and FMR contractors will continue to do follow-up work to make sure the burned areas are safe for visitors.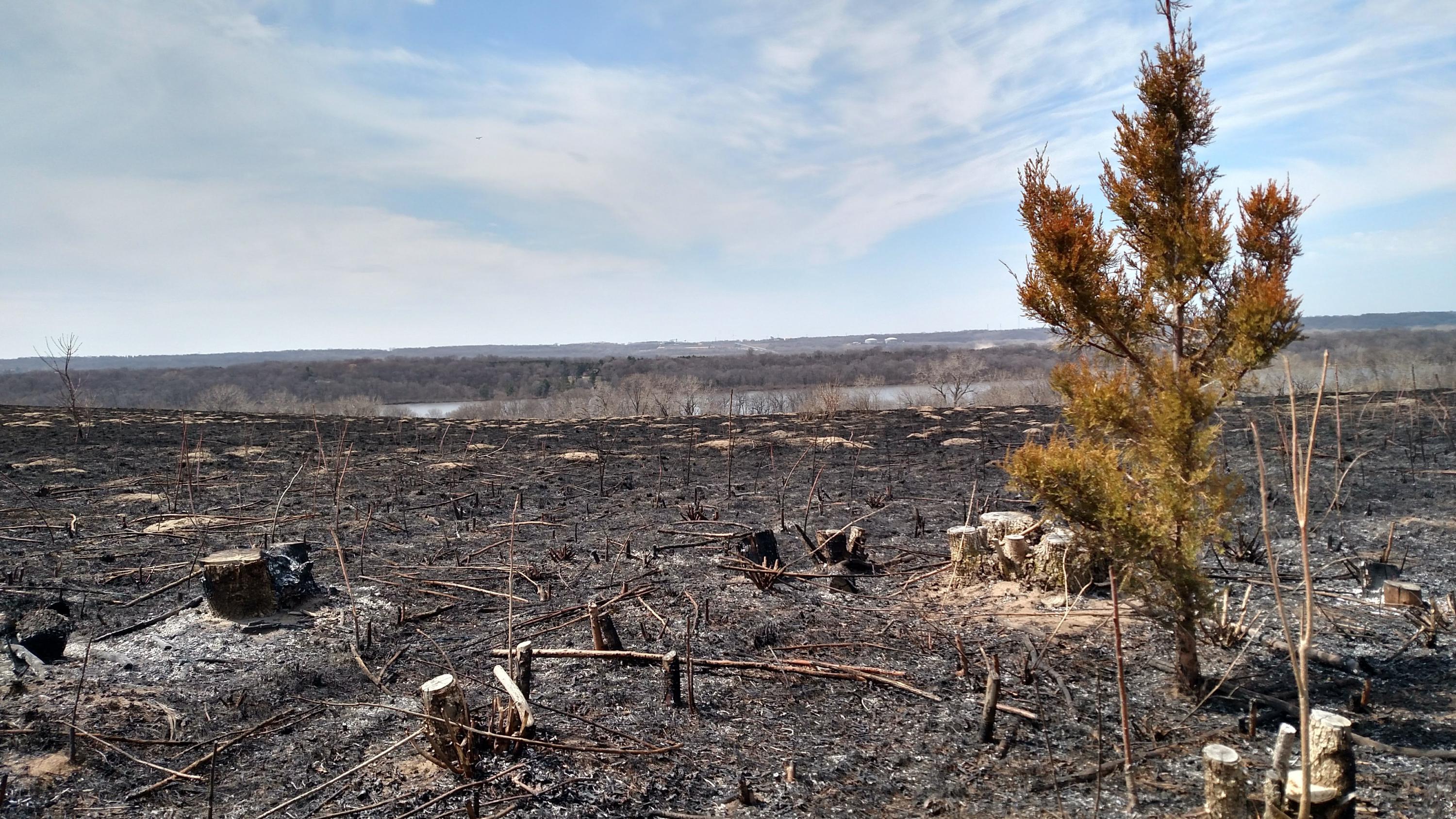 A lone red cedar remains after the fire swept through the prairie at Grey Cloud Dunes Scientific and Natural Area. (Photo by Alex Roth.)
As part of our restoration work, we're lucky to be able to bring back a historical disturbance that is vitally important for plants and animals. But unplanned burns remind us that fire can be a powerful tool and should not be taken lightly.
To see the effects of our prescribed burns (or the results of our unplanned ones!) use our conservation map to plan a spring visit to one of our many prairie restoration sites, or join us at an upcoming volunteer event.
;