Join us for a crisp autumn morning in the bluffs above the river Saturday, Oct. 17 in Cottage Grove or Saturday, Oct. 24 in Pine Bend Bluffs near Rosemount. Sign up for the hayride and hike, join the buckthorn hauls — or both!
After exploring and restoring river-lands not normally open to the public, we'll celebrate our volunteer and community partners' impact on our local wildlife and waters. Thanks to Cottage Grove partner 3M and Pine Bend partner Flint Hills Resources, there'll be great food, raffles and other special activities. 
September 9
Whether you've got a group of five or fifty, FMR has a fall event for you and yours. Join us to haul buckthorn and restore habitat in the beautiful river bluffs, or let us know if you'd like to set up your own St. Paul service outing.
August 19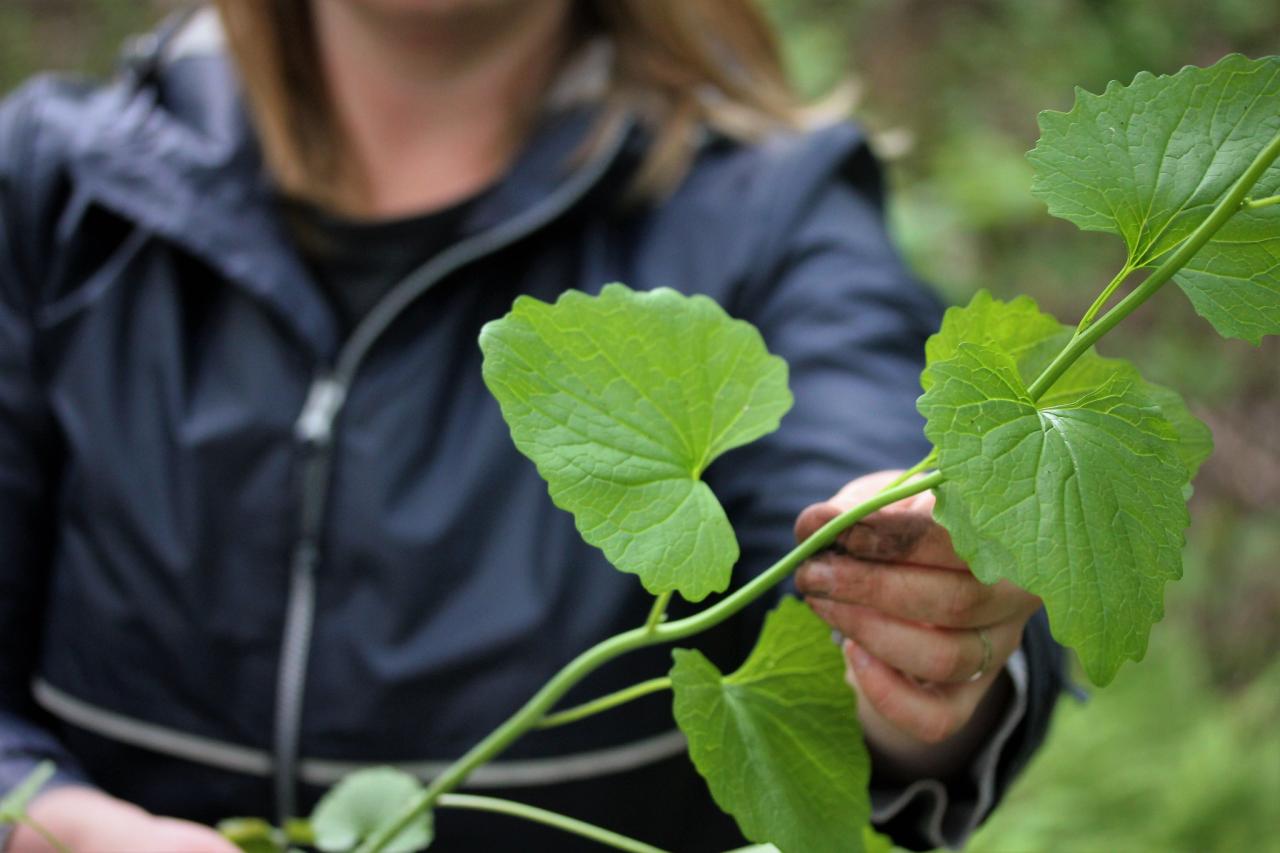 Garlic mustard is a delicious plant that can spread rapidly in woodlands, disturbed areas and along waterways in Minnesota. Look for it in early spring. (Photo by Rich Wahls for FMR)
 Learn more about garlic mustard and how you can help restore balance for wildlife and water quality by removing these plants before they flower.  >>
Pages