Reconnecting North Minneapolis and the Mighty Mississippi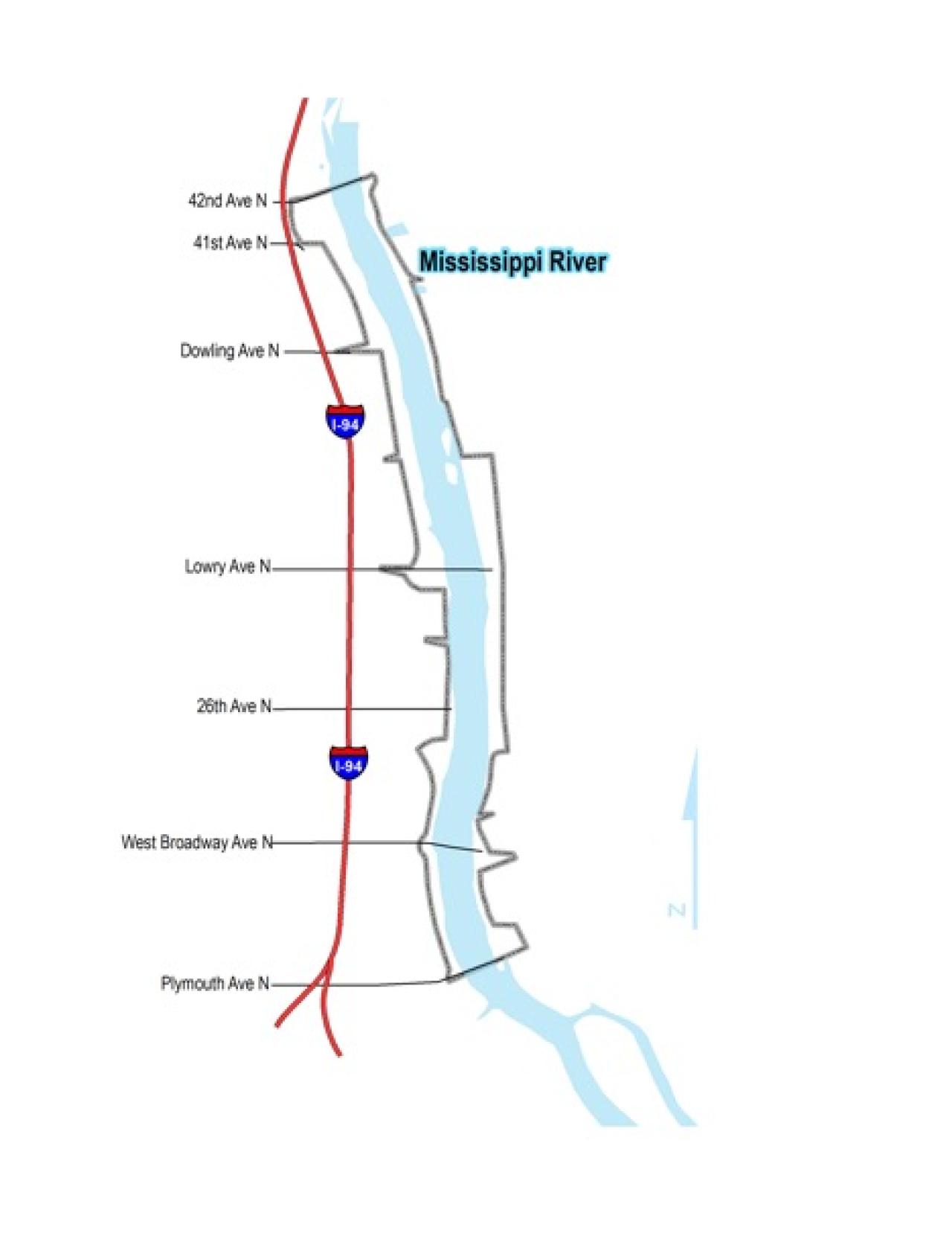 Above the Falls Connections Map - This image shows the boundaries of the Above the Falls area and the seven ways Northside neighbors can cross I-94 to reach the Mississippi River.
With the Mississippi Riverfront in North Minneapolis slated to become parkland in the coming years, it's important to ensure that it be a true, accessible, community amenity for North Minneapolis residents. To do this, connections between the community and the riverfront parkland must be improved.
FMR, with support from the McKnight Foundation, will be working on improving connections from the North Minneapolis neighborhoods to the river over the next two years and beyond. FMR's goal is to see the connections improvements occur prior to or at the same time as park amenities are created.
Throughout spring 2016, FMR worked in collaboration with the Center for Urban and Regional Affairs (CURA) Research Assistant Eric King. We collected information from existing area plans about how to improve the Northside river connections, specifically information on barriers or opportunities identified in the plans. We then took that information out to most of the Northside Neighborhood Board Meetings to get up-to-date input.
Below you will find the links to the Northside river connections barrier and opportunity information organized by I-94 crossing that we collected from area plans and neighborhood leaders.
Additionally, below is an interactive tool to help users visualize the connections and click to learn more about the area plans.
If you would like to learn more about this project, please contact Alicia Uzarek, auzarek@fmr.org or 651.222.2193 x29.