On Monday, April 26, the Minnesota House of Representatives voted 69-56 to pass a bill to block the state's Groundwater Protection Rule from going into effect without legislative approval.
Gov. Mark Dayton has promised a veto, but the blocking language exists in several other bills, meaning it may yet advance to the governor's desk as part of other legislation. >>
April 17
Part of our local national park — River Heights Park in Inver Grove Heights — is being considered for disposal by the city.
Just eight months ago, FMR teamed up with neighbors to help save River Heights Park in Inver Grove Heights.
Now the park is on the chopping block once again. And the neighbors and FMR are back in action. >>
April 9
To celebrate our 25th year, each month in 2018 FMR staff will profile places along the metro Mississippi River that are near and dear to us, places that connect to FMR but that we also enjoy in our own downtime. By the end of our silver year, we'll have built a map of 25 special river places for you and yours to learn about, visit and enjoy.
This month: Minneapolis's riverfront Above the Falls.
The Minneapolis riverfront north of St. Anthony Falls is an interesting juxtaposition of the natural, urban and industrial. Here you can enjoy bike and pedestrian trails, or rent a kayak to see a heron rookery, restored prairie, riverfront raingarden parks and sculptures, as well as industrial relics. You'll also want to visit often over the next decade to experience the changing riverfront, as more industrial sites are converted into public parklands.
February 12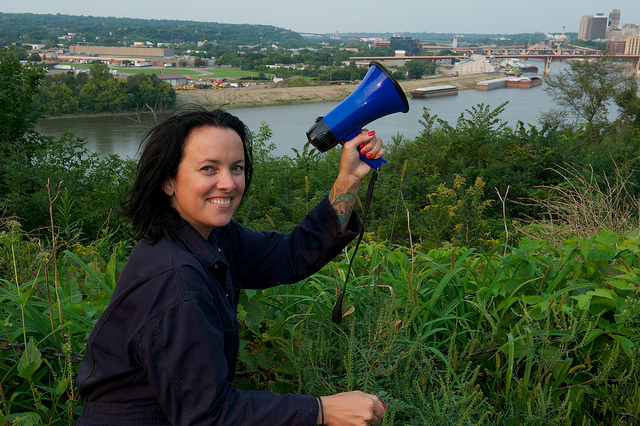 We're incredibly grateful and delighted to report that our community of river advocates more than doubled in 2017!
River Guardians helped to save River Heights Park in Inver Grove Heights, rein in water quality rollbacks at the Capitol, worked for improved public access to the riverfront in North and Northeast Minneapolis and much more. Check out the 2017 best-of photos! >>
December 15
In 2018, FMR will rely on you — our River Guardians — more than ever to make sure the river is protected, restored and enhanced.
Your voice is needed to create a growing body of Minnesotans who tell their legislators to improve our water quality, work with planning commissioners to enhance riverfront plans, ask city councilmembers save our parks... and more! And we work hard to make sure that it's easy to do so.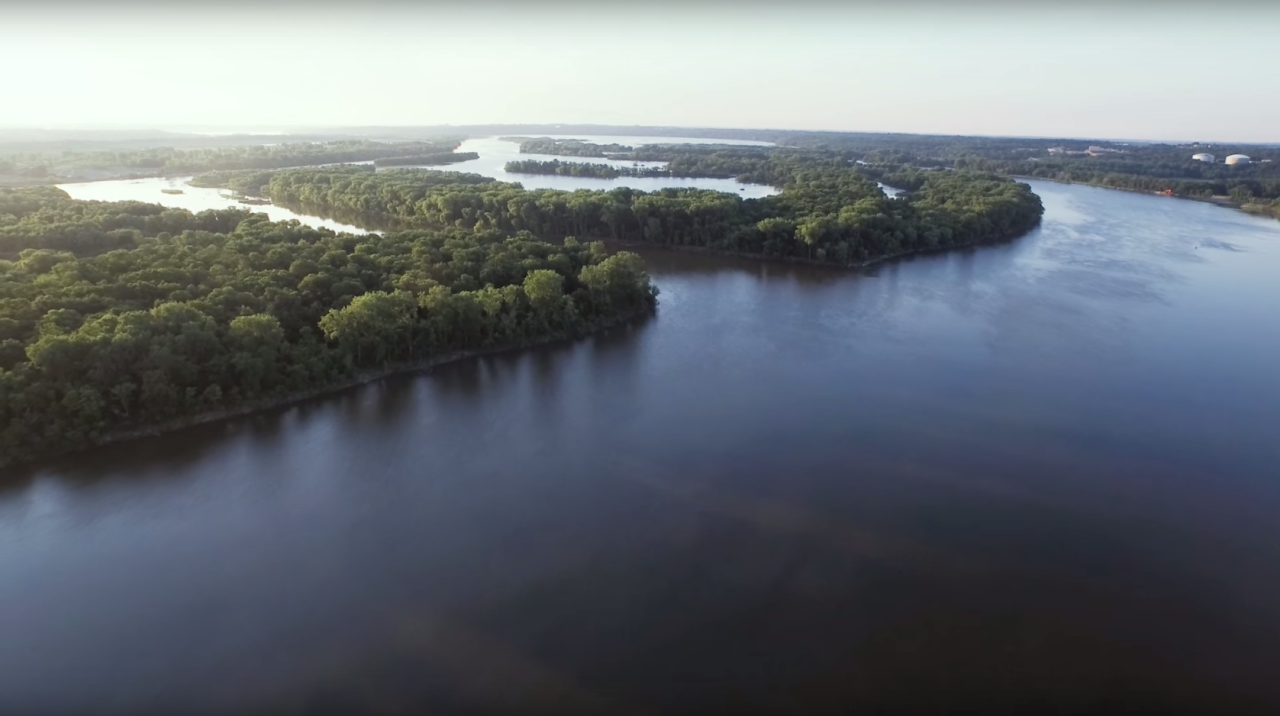 Now through spring 2018, the 25 metro-area cities and towns in our local national park, the Mississippi National River and Recreation Area, are working to identify scenic river views worth protecting. Once each city has determined its list, they must work to protect these views according to new state rules that protect the metro river corridor. Let's help our cities compile the best list possible!
Check out the views submitted so far, and then tell us about yours or help by contributing a needed photo. >>
December 7
Ever wondered why you can take a train from the Mall of America to Minneapolis and Minneapolis to St. Paul, but not from St. Paul to the mall? The missing piece of this transit triangle just met an important milestone in it's planning process. Here's what we love — and what we don't — about the plans so far.
November 13
Annual crops planted in rows, like corn and soybeans, are treated with nitrate fertilizers that are increasingly ending up in Minnesotan's drinking water. (Photo by Weekly Grist, Joe Dempsey.)
We can all agree that clean, safe drinking water should be accessible and affordable for everyone regardless of geography or income. Sadly, that's not the case for many Minnesotans.
Nitrate used in cropland fertilizer is a leading source of drinking water contamination in Minnesota. Although essential for plant growth and health, excess nitrate harms aquatic life and human health and drives the formation of the "Dead Zone" in the Gulf of Mexico. It's also extremely costly to Greater Minnesota communities.
That's why FMR is working with our conservation allies to strengthen a new Nitrogen Fertilizer Rule – one of the few places in state law where regulators can require row-crop farming operations, the biggest source of nitrates, to reduce pollution to our waters. >>
October 6
As 2017 comes to a close, join us to toast another year of protecting the Mississippi River. We'll spend the evening watching the sunset over the river from a warm, cozy space, indulging in delicious appetizers and hearing from FMR's River Corridor Program Director Irene Jones about how we can influence our city's Mississippi Corridor Plan in the coming year.
A new stormwater "stream" is a popular feature of redevelopment plans for the Ford site (see rendering above), but we should also seize this rare opportunity to create more river bluff parkland.
Opportunities to create bluff-top parkland in the heart of a growing city only come along every two or three generations. As draft plans for the Ford site redevelopment along the Mississippi River head to the St. Paul city council, we urge city leaders to seize this opportunity for the benefit of this generation and all those to come. >>
September 13
Pages